The Platt Group

The Platt Group is a leading real estate team at Compass and represents South Florida's finest properties with exceptional skill using the most innovative technologies currently available. The Platt Group offers ultimate privacy and security, speed, and efficiency. Their years of full-time experience gives them a clear understanding of the mindset of home buyers and sellers and a thorough understanding of the regional marketplace.
Alex Platt, Principal Agent | Broker Associate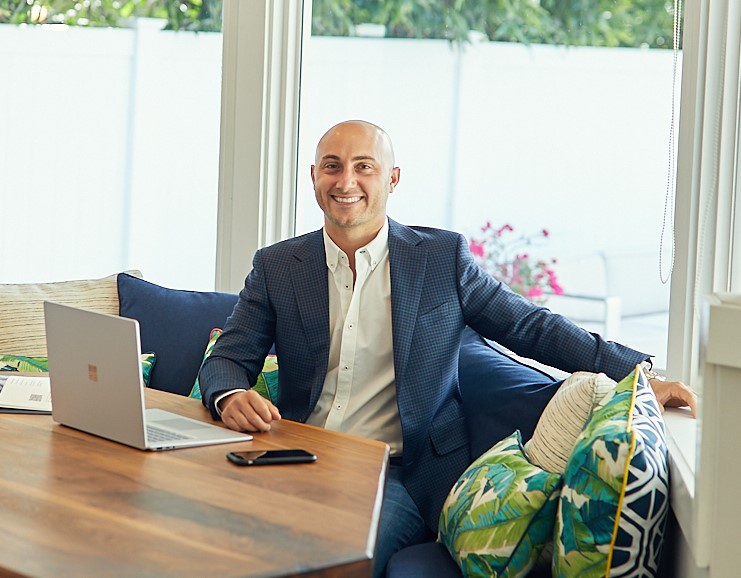 Alex is a South Florida Native and a Real Estate Broker with a refreshing focus on residential and commercial real estate in Boca Raton & Delray Beach. Alex is detail orientated with a reputation of treating his clients like family. Passionate about his work and dedicated to his clients, Alex has a proven track record of providing extraordinary service and outstanding results.
Learning from his father, who was a successful Real Estate Attorney and Owner of a Title Agency, Alex built his own Real Estate brokerage with near $80M in total sales. Alex has found success in his career by personally flipping and investing in properties and creating a strong network of trusty-worthy service providers within the community.
Alex was born and raised in Lighthouse Point, FL, lived in Delray Beach for 6 Years and in Boca Raton for 5 years. When people work with Alex, they become life-long clients as do their friends and family. People love his honesty and his eye to see the potential in all spaces. It is clear that he truly lives for his clients and loves what he does.
When he is not working with clients, Alex treasures his downtime at his home in Central Boca Raton with his wife, daughter, and Golden Doodle, Brady. Alex loves animals and also enjoys playing and watching sports. Alex earned his degree in Social Science at Florida State University and has traveled to over 50 countries.
Contact Alex Platt at (954) 592-2371 or [email protected]
Meghan Stewart, Real Estate Advisor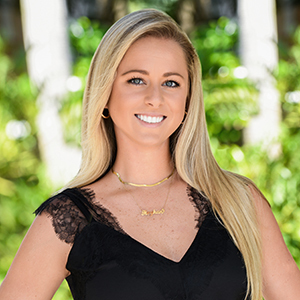 Meghan was born and raised in Houston, Texas. As a child she visited her grandparent's condo in Fort Lauderdale and knew this is where she would end up. She became a true South Florida Enthusiast and now lives in Lighthouse Point.
Her love of the community and knowledge of the surrounding area makes her an excellent partner. She knows the water well and the food scene even better. She will make sure you end up in the perfect part of town with everything you need nearby.
When she is not exploring real estate with clients turned friends, she is exploring the deep blue sea as a PADI certified Scuba diver. She also enjoys spending quality time with her family. Meghan earned her degree in Health Science at The University of Tampa and has tried every group fitness class in South Florida.
Contact Meghan Stewart at (281) 770-2631 or [email protected]
Melanie Katz, Real Estate Advisor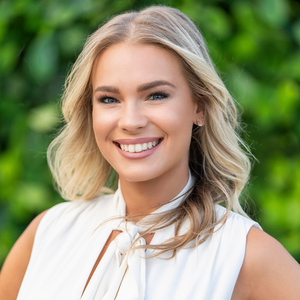 Melanie has called Boca Raton, Florida her home since age eight when she moved with her family from Uruguay. Now armed with 20 years of knowledge and insider insight in this desirable area, she is an expert at finding buyers homes and investments in prime locations, and attaining the highest price for her sellers' properties.
Specializing in residential sales, investments and rentals, Melanie is constantly up to date on the overall market and ever-evolving local conditions. While she does sell mainly in Boca, she services the southeast region as well including such sought-after destinations as Delray Beach, Parkland, Boynton Beach, and Palm Beach.
Her market savvy is complemented by compassion, responsiveness, attentive service and patient guidance that make her the agent of choice. Melanie genuinely cares about each client's best interest and strives to make a positive difference in their lives by helping them capitalize on the value of real estate as one's largest home and asset.
With a background in customer service and sales, Melanie works with people of diverse cultures and adheres to the demands of a discerning clientele. She started her career in the restaurant and event industry, and learned her family's wholesale jewelry business before creating and selling her own line of Larimar and Silver jewelry. Prior to becoming a full-time Realtor, she was also a Suites Coordinator for Centerplate at the Dolphins Hard Rock Stadium, further honing her keen organizational skills and eye for detail.
Melanie is a Florida Atlantic University graduate with a Bachelor's in Communication and Minor in Hospitality Management. She speaks fluent Spanish, and enjoys spending free time with her family, friends and dogs. Volunteering and staying involved in local charities and the community is also dear to her heart.
Contact Melanie Katz at (561) 445-2962 or [email protected]
Tiana Ponti Morales, Real Estate Advisor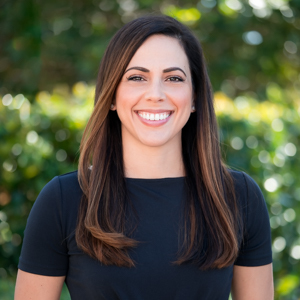 Tiana Morales grew up in Marlborough, MA and currently lives in Delray Beach. She represents buyers, sellers, and investors in luxury and pre-construction real estate throughout Palm Beach and Broward Counties, including Delray Beach, Boynton Beach, Lake Worth, and West Palm Beach.
With a master's in marketing and ten years of work experience in retail category management executing multi-million dollar negotiations, Tiana is equipped with business expertise to build and maximize her clients' real estate portfolios and increase their generational wealth. Leveraging her skills in negotiation, analytics, and marketing, Tiana's approach to real estate is driven by data and market research that serves as the foundation for achieving her clients' goals and exceeding their expectations. Her skillset in tandem with the single-platform Compass technology, including CRM and asset development software, allows her to build a modern and effective marketing plan that drives maximum awareness and sets her listings apart from the competition, going beyond the traditional MLS and sign in the front yard.
Tiana's work ethic is rooted in connection. Her warm personality and driven attitude makes facilitating one of the most important transactions of a person's life as they move to or from their home as rewarding as it is exhilarating. She provides a service that sets her clients up for a stable and prosperous future, whether it's first-time buyers looking for their dream home, or empty nesters looking for a smooth transition into a retirement property. With the goal that her relationships continue past closing, Tiana continues to be a resource for her clients as they transition into a new phase of their lives.
Tiana is involved in her South Florida community. She volunteers weekly at Peggy Adams Animal Rescue and is a member of Boca Raton Toastmasters Club. She and her husband PJ have two pit bull rescues, Ella and Drew. Tiana is a dedicated pit bull advocate, and to give back to the community, one percent of all of her real estate commissions will be donated to local animal rescues to help save and provide for animals that need help and rescuing.
Contact Tiana Ponti Morales at (561) 808-5369 or [email protected]