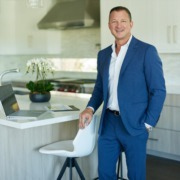 Greg is a Real Estate Advisor who excels at putting people together to close transactions.  Greg is a member of The Platt Group, who in the past 2 years closed over $250,000,000 in sales and is a Top 2 team in Boca Raton, FL.
The son of a Real Estate Brokerage owner, Greg was introduced to Real Estate at an early age. As the agency grew to become the market leader on the Gold Coast of Long Island for the next 20 years, Greg had direct access to all facets of what it takes to become a successful agent and gleaned knowledge of the real estate industry and learned the importance of being a trustworthy real estate advisor.
After raising capital and negotiating private investments for many years, Greg founded Blackstone Mortgage in 2013 to service the needs of the Luxury Market. Greg realized he preferred the agent side of the home buying process, rather than the lending side of the transaction. Knowing the intricacies of financing a home and how to avoid issues provides Greg with an advantage that most Realtors don't have.
 A vast network of banks, lenders, wealth management firms and private equity groups enabled Blackstone to successfully close over $500M in loans. Leveraging his network, Greg then launched ResidencyNY, a luxury real estate publication featuring multi-million-dollar listings and top agent profiles across the US. Now, Greg utilizes his strengths, knowledge & experience to assist his clients with all their real estate need
"I separate myself based on 3 core principles: Experience – my industry experience and business acumen is a culmination of 30 years of hard work: Negotiating – delivering the most favorable terms for my clients is why they hire me, and I use my arsenal of experience to achieve those results, and Service – I provide exceptional & confidential service to my clients and pride myself on creating lifelong relationships".