12 Best Condo Buildings To Live In Boca Raton & Surrounding Area
Posted by Margot Platt on Thursday, May 5, 2022 at 9:23 AM
By Margot Platt / May 5, 2022
Comment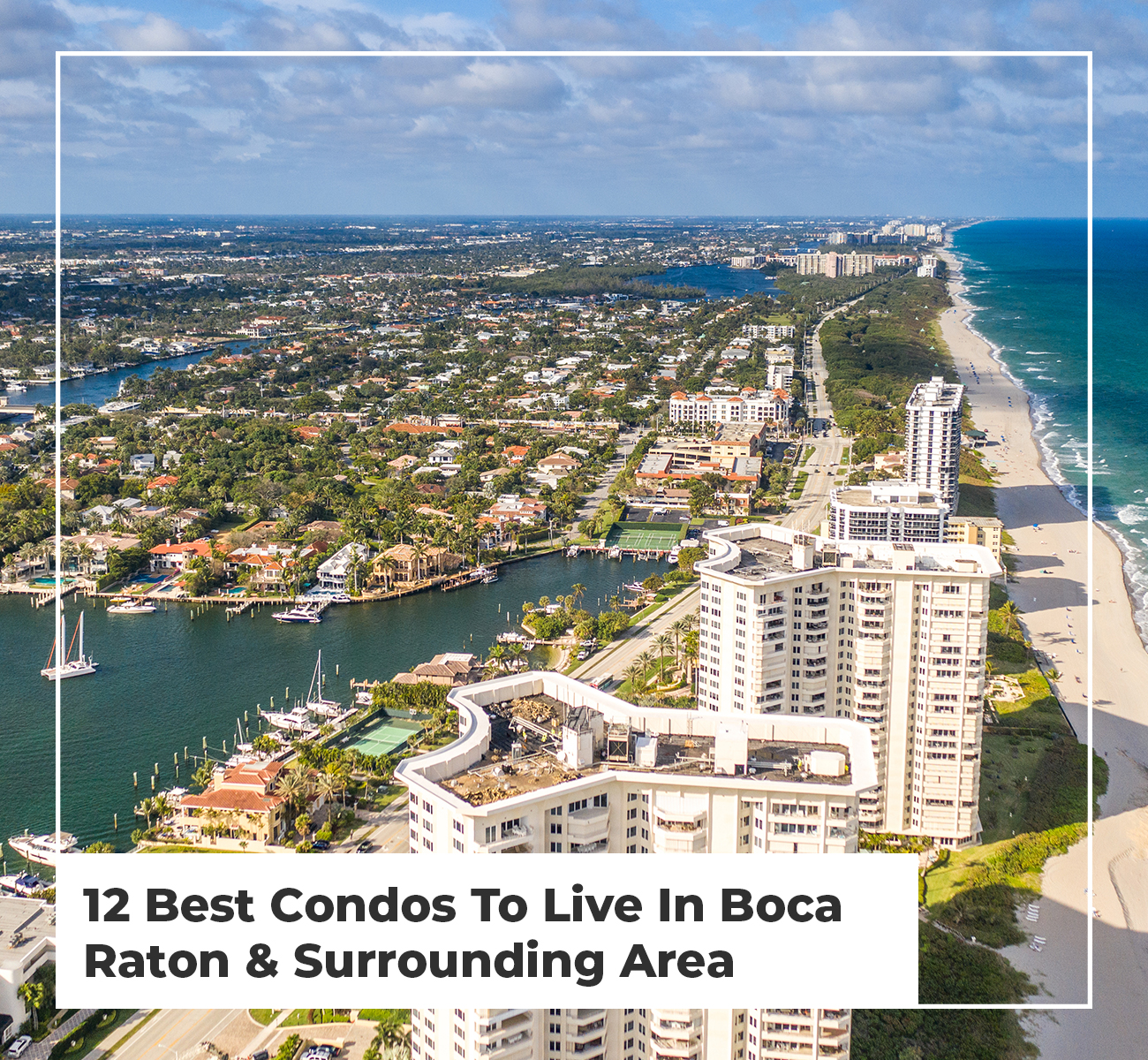 Boca Raton is a beautiful coastal city with soft, fluffy sand-filled beaches, pristine parks, and near-perfect weather. The beach city is known for its' spectacular golf courses, ample amenities, and world-class dining and shopping. Boca Raton experiences a warm tropical climate with temperatures ranging from 61F - 89F throughout the year. In addition, the city has a great location. It takes 24 minutes to drive to Fort Lauderdale or 47 minutes to drive to Miami. The city is home to plenty of entertainment, art, culture, and exciting opportunities.
Boca Raton is near other beautiful places as well. Kings Point, Pompano Beach Highlands, Lighthouse Point, Delray Beach, and the surrounding area. Each of these are spectacular communities which feature a ton of entertainment and leisure opportunities.
There are numerous beautiful condos to live in Boca Raton and the surrounding area. It's a great place to invest in a property with plenty of benefits.
Benefits Of Living In A Condo
A condominium is an excellent investment. There are many benefits to a condo-living lifestyle, especially in a beautiful city such as Boca Raton.
Less maintenance and repairs
The amenities in the building
Sense of community
Best Condos To Live In Boca Raton & The Surrounding Area
The Chalfonte
560 South Ocean Boulevard
Boca Raton, FL, 33432
The Chalfonte is a beautiful condo building consisting of two 22-floor towers. The buildings are surrounded by water giving residents an exquisite view from every suite. The Chalfonte has many social rooms, swimming pools, and newly renovated common areas. In addition to this, the building has 24-hour security and a front desk team. Each suite has cable TV, WiFi, and oversized balconies. Residents can take advantage of the comfortable outside grilling and dining area with lounge chairs and umbrellas. The condo building has other amenities: tennis courts, oceanside hot tubs, a private marina, and an excellent fitness center.
Alina
200 SE Mizner Blvd.
Boca Raton, FL, 33432
If you're a fan of elegant, modern design, then Alina is for you. Alina offers three different property types to prospective buyers. These options are private residences, villas, and penthouses. Each suite is ultra-modern with soaring ceilings and striking enormous windows. There are also generous terraces with beautiful views and high-end appliances. The bathrooms at Alina are spa-inspired and luxurious.
The building boasts many exceptional amenities for residents and homeowners to enjoy such as dramatically lit water features and beautiful greenery greet owners as they arrive home where a valet service, on-site concierge, and 24/7 security are waiting. A sparkling rooftop pool is complemented by panoramic views of the ocean, city line and waterways. The clubhouse features additional amenities such as his and her spa with treatment rooms, state of the art fitness center, a private yoga studio, a club room and games room, a catering kitchen with a private dining facility, a wine display, and an indoor and outdoor terrace.

Royal Palm Residences
475 E. Royal Palm Road
Boca Raton, FL, 33432
Sandwiched between city and sea, you'll find the Royal Palm Residences. This stunning piece of architecture has suites with many bedrooms, a 24-hour doorman, underground parking, beautiful outdoor terraces, and the perfect location. The Royal Palm Residences are a short 5-minute walk from the beach, golf course, and delicious restaurants.
There are plenty of things to do at the Royal Palm which offers amenities such as a children's playground, basketball court/play court, an entertainment room, and a clubhouse.
Ocean Towers
2800 S. Ocean Blvd.
Boca Raton, FL, 33432
Ocean Towers is a luxury condo twin tower community. It offers residents private beachfront access, a 24-hour doorman with the security team, two heated swimming pools, an elaborate fitness center, and more. Each suite has a private balcony with specific suites having a corner terrace overlooking the ocean. Natural light fills these condos as residents take in spectacular unobstructed views thanks to the oversize windows. Ocean Towers is a fantastic, luxury building with many amenities for its inhabitants.

Ocean Delray
1053 E. Atlantic Ave.
Delray Beach, FL, 33483
Ocean Delray is a modern condominium building with 200 feet of private beach access. (Delray Beach) Each suite has a spectacular view, an elaborate bar area, and a natural gas grill and fireplace. In addition, Ocean Delray offers heavenly master bedroom suites with unique spa-like bathrooms. The building has an incredible state-of-the-art fitness center equipped with pelotons and so much more. Ocean Delray is a great place to enjoy active living in a comfortable, relaxed environment.
Lighthouse Point Gardens, Inc.
2050 NE 39th St.
Lighthouse Point, FL
Lighthouse Point Gardens, Inc. is an enchanting condominium community with several cozy features that will have you feeling cozy, comfortable and right at home in no time. The community is home to modest 1-2 bedroom condos next to the Venetian Isle Shopping Plaza. The community is well cared for and beautiful. There is a fountain with benches to rest on and lawn games ready to play. Lighthouse Point Gardens, Inc. is perfect for buyers looking for simplicity.
The Beresford Condominium
350 S Ocean Blvd.
Boca Raton, FL
The Beresford Condominium community is very select. It has a perfect location and is within walking distance to downtown, parks, restaurants and a golf course. The building is 14 stories high and has a unique and custom design making it stand out. Residents of The Beresford Condominium even have direct beach access.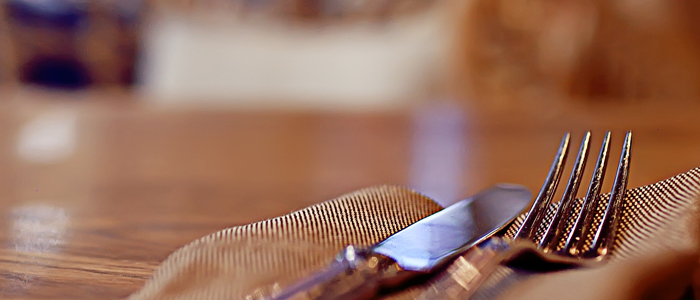 Pineapple Grove Village Condominium
325 NE 2nd Street
Delray Beach, FL
Pineapple Grove Village Condominium community looks like a resort. There are lush palm trees everywhere with comfortable loungers ready for relaxation. In addition, this condo community also has a fitness center and comfortable suites. Pineapple Grove Village Condominium is cozy and enchanting.
Cloister Del Mar
1180 S. Ocean Blvd.
Boca Raton, FL.
Cloister Del Mar is an ultra-luxurious condo building offering several amenities to its' residents. The condo offers semi-private elevators, an outdoor bbq area, a fitness center, and an ocean-front pool. In addition, residents enjoy private beach access and the highest quality security possible. The condo has a 24-hour security team with a staffed gate, entry phone and private guard. Safety is the first concern at Cloister Del Mar so residents can rest calmly knowing they are safe and secure in their homes.
Reflections of Boca Del Mar
5500 Pacific Blvd.
Boca Raton, FL.
Reflections of Boca Del Mar is a stylish condo building. It offers spacious 1- and 2-bedroom suites with oversize closets and comfortable living spaces. In addition, the condo has 2 hot tubs, a resort-style pool, and a stunning garden courtyard. Reflections of Boca Del Mar is a rustic, charming condo building.

Tiara East
333 NE 21st Ave.
Deerfield Beach, FL.
Tiara East is a comfortable condo building. It features a striking exterior design and is in a great location. Tiara East is close to schools, stores, restaurants, and anything else you might need. It has cozy suites and is right nearby the beach.
Sea Haven
2721 NE 14th Street
Causeway, Pompano Beach, FL
Sea Haven Condominiums offer residents a comfortable and cozy way of living. Their suites offer spectacular views and modern decor. In addition, the condominium building has an outdoor lounging space with comfortable seating and jaw-dropping sights. Sea Haven is a comfortable, enchanting condominium building with many awesome amenities.
Conclusion
There are many great condos to choose from in Boca Raton and the surrounding area. So whether you're searching for peace and solitude, luxury and modern living or anything else, Boca Raton is the place to look.
View Condos For Sale In Boca Raton
The Platt Group at Compass is a team of dedicated professionals that represents South Florida's finest properties. The Platt Group goes the extra mile to ensure their clients get exactly what they want and at the price they want, whether they are buying or selling.