17 Reasons To Live In Alina, Boca Raton (2022 Edition)
Posted by Margot Platt on Tuesday, March 22, 2022 at 1:37 PM
By Margot Platt / March 22, 2022
Comment
Nestled near both Deerfield Beach and Delray Beach on the South East coast of Florida, you'll find the beautiful city of Boca Raton. Known as "Boca" by locals, this city is the epitome of beauty. Its' packed with world-class golf courses, parks, beaches, and high-end designer shopping.
The charming city - Boca Raton is situated just 46 miles north of Miami. It is in an easy location for commuting and traveling. Boca is filled with many recreation opportunities, great neighborhoods, and delicious restaurants. Though Boca Raton is much like a tropical-resort city, it also offers locals incredible career opportunities with major corporations.
Not only is Boca Raton spectacular, but it's also very family-friendly. The city hosts many events, gatherings, and celebrations geared towards families. In addition, Boca Raton has exceptional schools and wonderful neighborhoods. It is an active city with plenty to do.
Top Tourist Attractions In Boca Raton
Alina, Boca Raton
Alina Boca Raton is a collection of residences that are essentially the beacon of modern living. Residences are intimate and filled with natural light. You can find soaring ceilings and floor-to-ceiling glass doors that lead out to a gorgeous terrace. Alina, Boca Raton is set alongside a golf course and a body of water, allowing the residents to have the most beautiful views imaginable.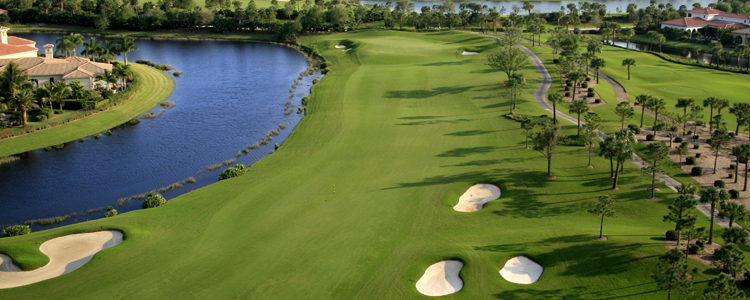 There isn't a single detail that hasn't been attended to with the Alina, Boca Raton development. It has raised the bar for what luxury living is. Alina, Boca Raton is a sanctuary. Everything inside and out is beautiful and intentional. Our guide will share the many reasons to live in Alina Boca Raton. Keep reading, and before you know it, you'll be looking up moving companies to relocate!
Top Reasons To Live In Alina, Boca Raton
The Details.
Private Residences
It would be hard to deny that Alina, Boca Raton gets the details. Every single thing has been thought of in the design and implementation of Alina, Boca Raton. The residences have striking 11-foot ceilings in common living areas with massive windows honing in on all the natural light possible. The bathrooms are spa-inspired and very luxurious. There are rain showers, oversized soaking tubs, and elegant lighting, crafting the most perfect bathroom imaginable. In addition, the residences in Alina, Boca Raton, have massive terraces offering a beautiful view.
In Alina, Boca Raton, Suites have oversized, gourmet kitchens with specific, under-cabinet LED lighting. Each suite has 2-4 bedrooms, plus a den, making them roomy and spacious. Everything about living in Alina, Boca Raton is spectacular.
The Villas
The Villas in Alina, Boca Raton, are for those who want privacy and luxury living. The villas have massive kitchens with stone, backsplash, waterfall leg, island, and chrome detail, giving everything an ultra-modern look. The bathrooms in these suites also have rain showers, stand-alone soaker tubs, and beautifully crafted features. The Villas either look out to the golf course or the city.
The Penthouses
Though there aren't details available for The Penthouses in Alina, Boca Raton, you can expect them to be even more luxurious than the private residences and the villas.
The details of the suites in Alina, Boca Raton:
Luxurious spa-inspired bathrooms
Elegant design and open-concept living
Beautiful views
Huge terraces
Walk-in closets
Every detail has been sought in Alina, Boca Raton. The decor has been carefully curated to create a feeling of calm, peace, and relaxation. Everything is light-colored with a ton of natural light.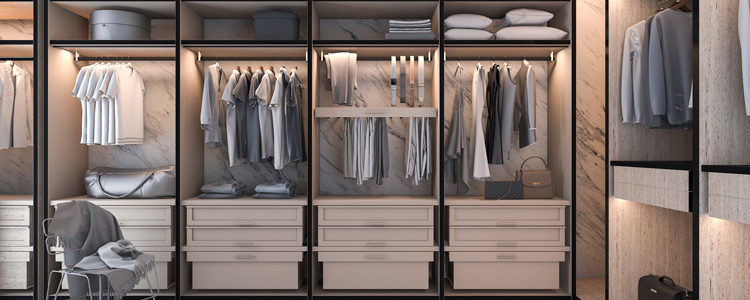 The Amenities.
There are many amenities living in Alina, Boca Raton. Besides that, the suites are absolutely spectacular; the building and location have many amenities worth noting. The building has a beautiful, modern lobby entrance with a helpful on-site management team and a full-time security team. The residents in Alina, Boca Raton, have access to a terrific roof-top pool deck with comfy lounge chairs and oversized cabanas. In addition, there are steam rooms, his/hers spas, treatment/relaxation rooms, a world-class fitness center with cardio, strength training, and free weight options. Alina Boca Raton has approximately 32,000 square feet of lush, green, velvety private green space. There is a private yoga room, outdoor yoga, meditation and sculpture gardens, and electric car charging stations with a secure, on-site garage.
Neighborhood Amenities
The Location.
The location of Alina, Boca Raton, is nearly perfect. Residents have amazing views of the golf course or the city when they live in this development. It's' close to everything someone would need but far enough away to allow for peace and tranquility. Alina, Boca Raton is close to the Royal Palm Place shopping mall and numerous delicious restaurants. The surroundings are beautiful, and even just going for a walk is spectacular.
The Security.
One of the advantages of living in Alina, Boca Raton, is that there is 24-hour security and an on-site management team. These two components bring immense peace of mind. In addition, the secure feeling offered in Alina Boca Raton can calm anxieties and stresses. It also decreases the risk for crime and unwanted guests.
The Appliances.
The appliances that come with living in Alina, Boca Raton are professional-grade. Each property has its own private laundry room with a full-size washer and dryer. In addition, the residents have easy elevator access and gourmet kitchens equipped with state-of-the-art refrigerators, stoves, wine coolers, wall ovens, and induction cooktops. The appliances are amazing in these properties.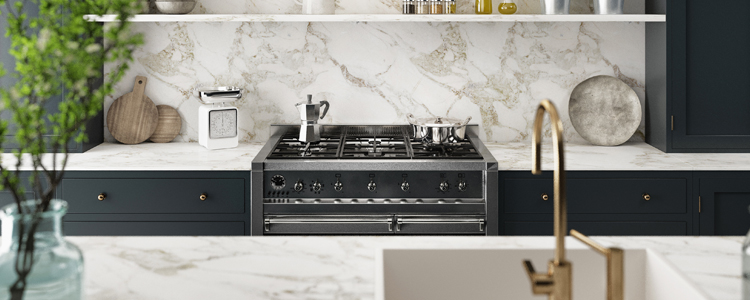 The Size.
The size of the residents in Alina, Boca Raton is very comfortable. Though there are different floor plans with the number of bedrooms ranging from 2-4 with a den, each suite is comfortable, large, and spacious. Square footage of suites ranges from 1402 - to just under 5000 square feet.
The Neighborhood Vibe.
The vibe in the neighborhood of Alina, Boca Raton is much the same as the rest of Florida. You'll feel the relaxed, coastal way of living even more so as the Alina residences are somewhat secluded. The neighborhood is filled with lush, tropical green trees and perfect walkways. Residents have access to a great private dog park, club room, catering kitchen, and games room. There are plenty of opportunities for socializing or for solitude.
The Comfort.
Between the generous-sized residences, high-end appliances, and location, it would be hard to deny the comfort that comes with living in Alina, Boca Raton. The community features huge homes, has spectacular views, and is close to shops, cafes, and restaurants. The exterior of the residences is wonderfully comfortable. There are many outdoor meditation and yoga areas, along with private pools and lounge chairs. Comfort is vital in Alina, Boca Raton. In addition, the on-site management team, security team, and secure garage are a few more things that add to the comfort level. The community is walking-friendly with plenty to do. Nearby, you'll find incredible restaurants, swimming opportunities, luxury shopping experiences, etc. The location of Alina, Boca Raton is part of the comfort. Its' close to everything but set up like a private, resort-style oasis.
The View.
Depending on the type of property, the view at Alina Boca Raton is great. One portion overlooks the world-class velvety green golf course with sparkling waterways and lush valleys, whereas the other part overlooks the city. Either way, the building was architecturally designed to have satisfying views from every angle.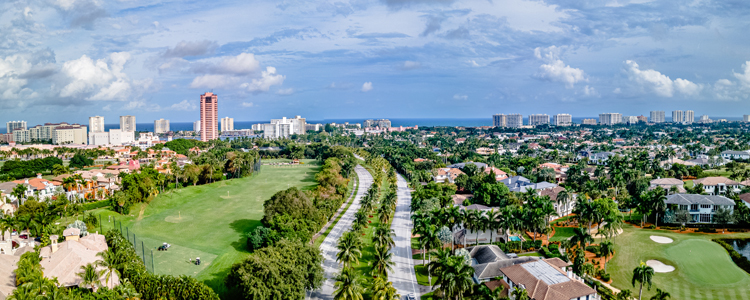 The Relaxation.
The residents in Alina Boca Raton have honestly thought of everything when it comes to relaxation. The building has a world-class fitness center with a beautiful yoga studio. There is also an outdoor meditation and yoga garden. The benefits of incorporating yoga in your everyday life are insurmountable. Yoga helps to increase flexibility and improve range of motion. It helps with back pain relief and improves strength and balance. In addition, practicing yoga can ease chronic pain conditions and promotes a healthy heart. Yoga is relaxing and a natural stress reliever. Incorporating yoga into your daily living can transform someone's life, and Alina, Boca Raton is a great place to start. From better sleep, better mental health, improved relationships, and increased happiness, yoga is like magic! Both the interior and exterior of the residential building in Alina, Boca Raton, have been designed to bring peace, relaxation, and tranquility to each person. Each detail has been thought of and attended to from the decor colors, furniture, layout, gardens, windows, lighting, and more.
The Peace of Mind.
Living in Alina, Boca Raton brings residents peace of mind. There is a secure entrance with an on-site management team to help take care of all problems immediately. In addition, there are security cameras and heavy-duty locking systems as well. You can also enjoy peace of mind in your home when you're living in Alina, Boca Raton. The homes always look spectacular, and it doesn't take much to get ready for company. Everything looks perfect nearly all the time. Living in Alina Boca Raton gives you a place to entertain any time of the day.
The Aesthetic.
The aesthetic in Alina Boca Raton is perfect. Aesthetics can greatly affect a person's mood, thoughts, and sleep. The aesthetic of the building is what makes it so appealing. Everything is perfect in Alina Boca Raton.
Finally
Living in Alina Boca Raton might be the best move you ever make. It's a stunning architectural delight with a ton of natural light and high-end features. Alina Boca Raton is like a private tropical oasis. There are several reasons to live in the community! It's a great area to live, ranging from the perfect weather, being close to the water, the neighboring amenities, and so much more. There are many career opportunities nearby, and the location of the property makes it an easy commute for either work/travel. Located just 46 miles north of Miami, Boca Raton is a chic, trendy, beachy city with plenty to offer. If you're looking for luxury, relaxation, and the ultimate calm ambiance for a home, then consider the above 17 reasons to live in Alina, Boca Raton.
The Platt Group at Compass is a team of dedicated professionals that represents South Florida's finest properties. The Platt Group goes the extra mile to ensure their clients get exactly what they want and at the price they want, whether they are buying or selling.
View All Homes For Sale in Alina, Boca Raton