14 Reasons To Live In Lotus, Boca Raton (2022 Edition)
Posted by Margot Platt on Monday, March 21, 2022 at 3:21 PM
By Margot Platt / March 21, 2022
Comment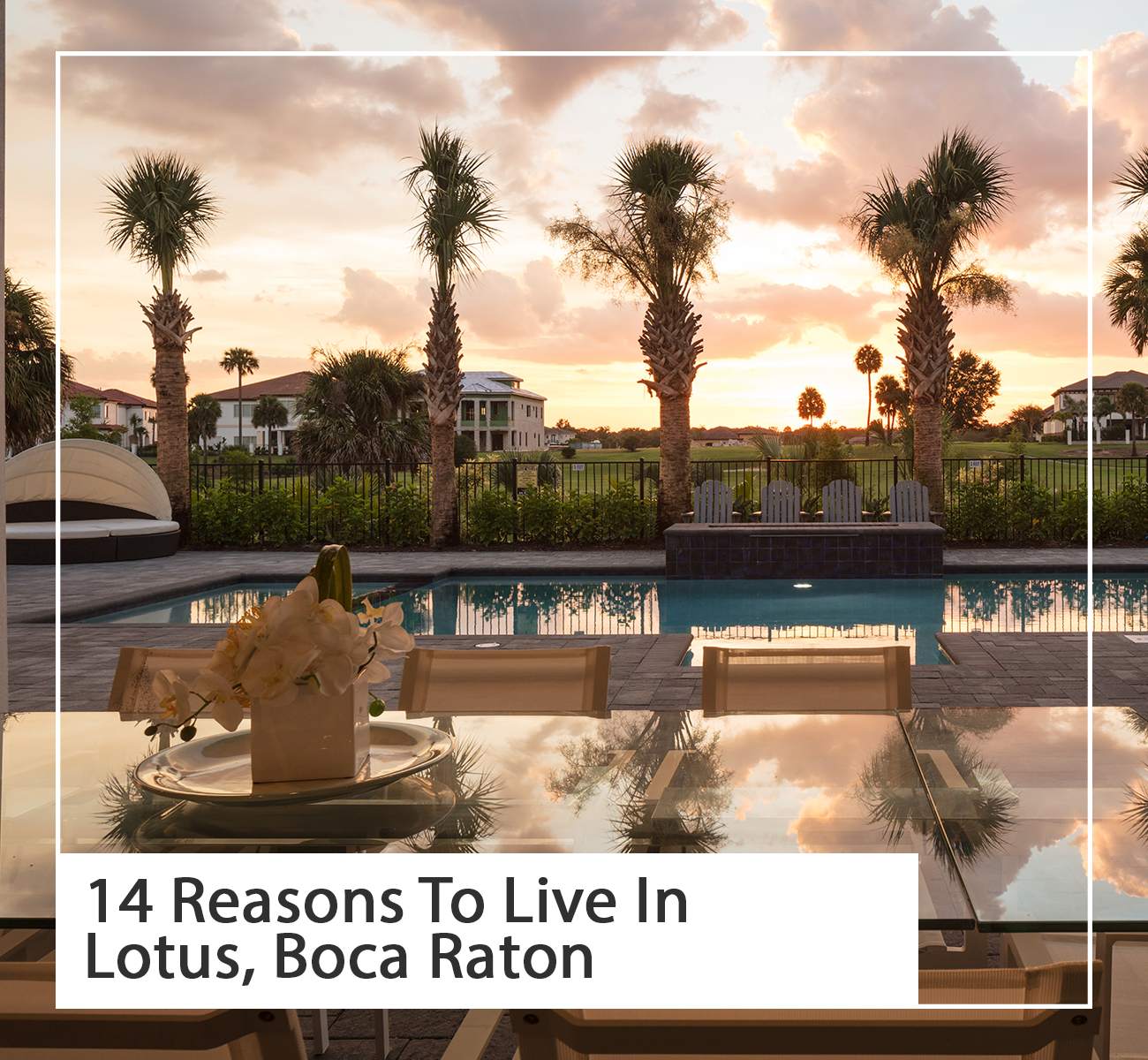 Welcome to an incredibly luxurious neighborhood, Lotus, Boca Raton. This community oozes contemporary, modern design with top-notch amenities and excellent schools. Lotus, Boca Raton is a resort-style community with stunning waterways and spectacular homes. Residents in the community feel safe, with the entrance being staffed and gated. Lotus, Boca Raton is a highly desirable neighborhood for a good reason. Keep reading to find out the many reasons to live in Lotus, Boca Raton.
Lotus, Boca Raton is one of Florida'' most desirable neighborhoods. Boca Raton is a city on the South East coast of Florida and is best known for its outstanding golf courses, incredible beaches, and luxury living lifestyle. However, it's also laid back, relaxed and beachy.
In addition, Boca Raton offers excellent aquatic activities, restaurants, and entertainment opportunities. Its' ideal location makes it a great tourist destination and easy for commuting. Boca Raton is an exciting city with so many amazing things to do, see and experience.
Living In Lotus, Boca Raton
1. Outstanding Amenities.
The amenities at Lotus at Boca Raton are incredible. The community is home to a 30,000 square foot clubhouse. The Clubhouse begins with a gorgeous, gray, slated brick entryway. Upon entering the building, you're greeted with soaring ceilings and unique light fixtures with the perfect ambiance of light.The Clubhouse has a comfortable lounge with padded couches and chairs.
Additionally, there is a card salon, arcade room, and children's zone. The amenities at Lotus Boca Raton are comfortable, luxurious, and impressive.The Clubhouse offers an enormous amount of amenities designed to make life comfortable. Residents of Lotus, Boca Raton, can enjoy the Florida sunshine in the most luxurious way in this neighborhood.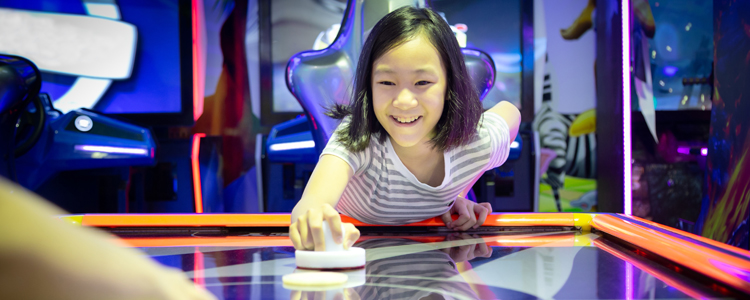 The Clubhouse Exterior
Resort-style swimming pools
Lush tropical landscaping
Beach-entry swimming pool
Whirlpool
Lap pool
Spa pool
Comfortable sundeck with loungers
His/Her locker rooms with showers
Kids splash pad area with wading pool
Outdoor cafe and full-service poolside bar
Well-lit tennis, pickleball, and basketball courts
Covered playground
Yoga lawn
Party pavilion for events and gatherings
The Clubhouse Interior
Contemporary design
Modern features
State of the art fitness center
Indoor sports court
Dance studio
Tennis pro shop
Games room
Arcade game
Indoor kids playground

Not only is the Clubhouse bursting at the seams with amenities, but the location of Lotus, Boca Raton, offers amenities as well. Lotus, Boca Raton is located just 7 miles from Town Center. Designer stores like Tiffany's, Tory Burch, and Nordstrom are in the town center. Additionally, Spanish River Park is 10 miles from the neighborhood, and 25 miles away is Palm Beach International Airport.
The amenities living in Lotus Boca Raton are unlike any other community. The community itself is home to a fantastic clubhouse, beautiful waterfront lots, and a sparkling pond. But, in addition, it's' close to everything you would need. There are nearby fine dining opportunities and bright, exciting nightlife events. The amenities in Lotus, Boca Raton, are impressive.
2. It's Family-Friendly.
It can be challenging to find a family-friendly community. Lotus, Boca Raton takes the term family-friendly to a new level. The neighborhood is gated with a staffed, secured entrance so that residents can feel safe at all hours. Additionally, the Clubhouse has a kids' zone equipped with an outdoor shaded playground, an interactive splash pad and wading pool, an indoor playground, an arcade room, sports courts, and more. The Clubhouse frequently hosts events and gatherings, including children or exclusively children.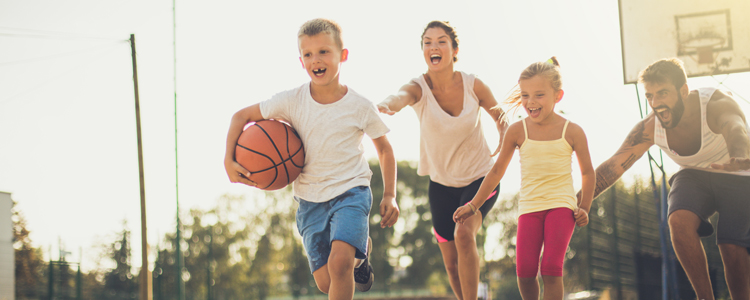 3. Perfect for entertaining.
Whether you already host the family gatherings or not, that won't matter if you live in Lotus, Boca Raton. You'll be hosting every event, and that's' because the community is perfect for it. Its location makes it near restaurants and other entertainment venues, as well as the community, has a clubhouse. The Clubhouse is a relaxing place to gather and spend time. So relax by the pool, unwind at the spa or swim in the pool, whatever you choose to do; Lotus, Boca Raton is the perfect place to do it.
The Clubhouse's exterior specifically makes it the ideal location to hang with all your loved ones. Gather under the party pavilion and watch the sunset while you catch a late-night dip or lounge alongside the resort-style pool. The Clubhouse is a world-class place to gather and spend time. The inside is luscious, bold, and contemporary. Every detail has been tended to.
Amazing Restaurants Nearby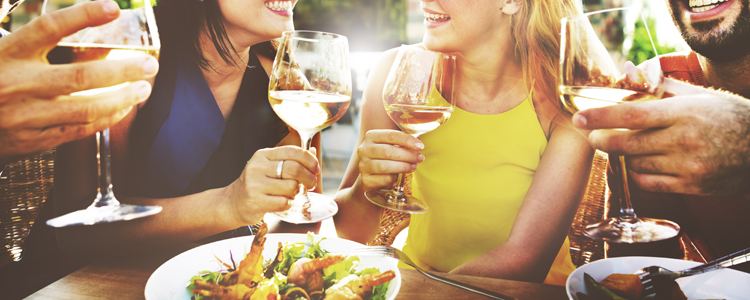 4. Close to the Beach.
There are countless benefits involved with living close to the beach. The beach provides an enormous amount of recreation opportunities, and being nearby means you're more likely to take part. In addition, people who live by the beach tend to lead a more outdoorsy lifestyle, which greatly impacts overall health and well-being. A few benefits to consider about being close to the beach are the increased amount of fresh air, improved quality of sleep, and a more relaxed way of living.
5. The Weather.
The weather in Lotus Boca Raton is fantastic nearly every single day. You can expect warm sunshine weather without any snow. The sunshine-y weather means that you're getting your vitamin D. The weather is wonderfully warm year-round!
6. Real Estate Opportunities.
Lotus, Boca Raton has exciting real estate opportunities. Many striking single-family homes have seemingly never-ending driveways and perfect lush landscaping. Additionally, you'll find beautiful, massive mansions with 3-4 car garages and posh penthouse-style condos with spectacular views. Homes in Lotus Boca Raton have gourmet kitchens with oversized islands.
Kitchens in these homes often have cozy breakfast nooks, 3-inch quartz countertops, oversized islands, and perfect lighting. You'll find tons of cupboard space, drawers and high-end appliances. Windows are typically massive and made to allow as much natural light as possible. Enjoy a bright, sunshiney daytime in your home in Lotus, Boca Raton. Many homes have extensive garages equipped with a Tesla charging station and custom cabinetry.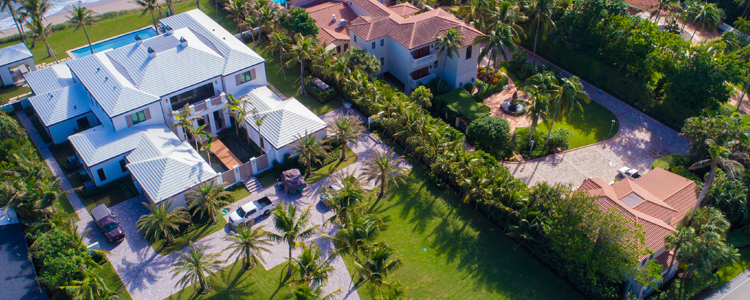 Homes in the neighborhood vary in size from 2 - 5 bedrooms with beautiful bathrooms and numerous private amenities. Residents enjoy private pools, saunas, and walk-in closets fit for a Queen. In addition, real estate in Lotus, Boca Raton, gives residents access to an incredible clubhouse.
View All Homes for Sale in Lotus, Boca Raton >>>
7. Beautiful Parks.
Lotus Boca Raton offers its residents beautiful scenery and landscaping all throughout the neighborhood. The sidewalks are lined with lush tropical trees and perfect flower arrangements.A few spectacular parks to visit are Dr. Martin Luther King Jr. Memorial, Patch Reef Park, and Sugar Sand Park. In addition, there are many areas to sit, relax, unwind and enjoy.
8. Excellent Schools.
Living in Lotus Boca Raton is so family-friendly that it has some of the best schools in the state. There are incredible schools, but there are also great post-secondary options, so youth have options to stay close to home.
Great Schools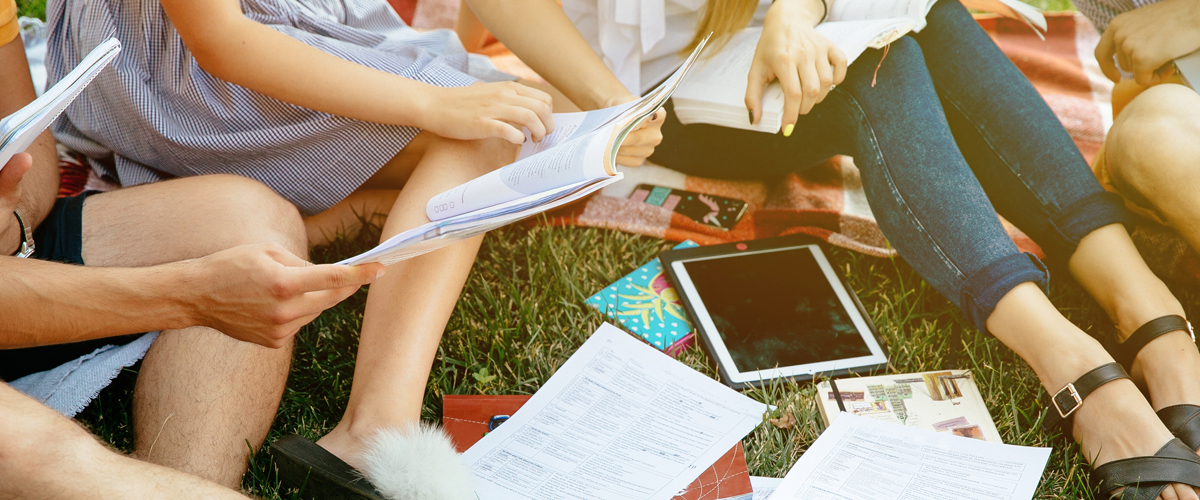 9. Nature Opportunities.
Lotus Boca Raton is set in beautiful terrain with amazing views. There are perfect waterways, lush trees, and miles upon miles of trails to explore. The area has wildlife peeking everywhere and many unique opportunities to enjoy nature. Lotus Boca Raton is a beautiful area with many perfect picture opportunities. Between the beaches, the sand, the walking trails, hiking trails, and all of the water bodies, Lotus, Boca Raton is a fantastic place.
10. The Employment Opportunities.
Because of its' ideal location, Lotus Boca Raton is an excellent place for those looking for exciting employment opportunities. There are countless places to find employment. From the amazing resort-style hotels to the fine dining restaurants, Lotus Boca Raton is a place with opportunities and goals.Though the neighborhood isn't defined by hustle culture and more so is a laid-back beach-vibe, it's still full of employment and career opportunities. The two largest employers are the hospital and university.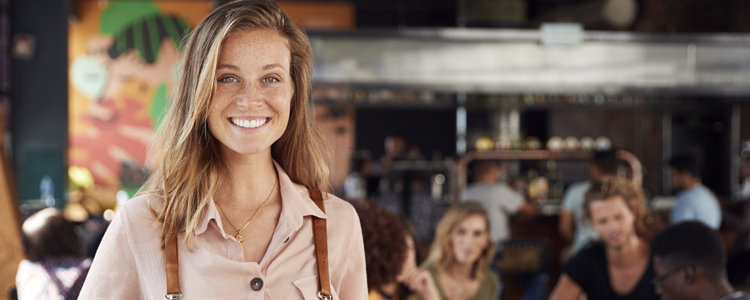 11. Safety.
Lotus Boca Raton has a manned, gated entrance, patrolling visitors who enter and leave. A patrol security car also monitors the community and ensures safety. As a result, residents can feel safe in their homes in Lotus Boca Raton.
12. Close to Miami.
Head down the I-95, and in less than 2 hours, you'll be in Miami! This is perfect for a get-away or some great shopping. Miami is a coastal metropolitan city with a considerable population. Its' a popular tourist destination and has countless things to do and experience. There are world-class restaurants and celebrity-loved clubs and bars. In addition, Miami offers vibrant nightlife, great weather, and coastal views.
13. Ultra-Modern.
Everything about Lotus, Boca Raton is ultra-modern. Every detail has been planned out and articulated perfectly. The entryway is massive and offers residents a contemporary feel as soon as they enter the community. The Clubhouse has an exclusive design with world-class amenities.
14. Near Popular Boca Raton Attractions
Some of the best things to do in Boca Raton is to enjoy the city's many amazing attractions. The city is filled with great entertainment venues and delicious restaurants.
Boca Raton has many delicious restaurants to dine at as well. So whether you're craving good ol' traditional favorites or elegant fine dining, Boca Raton has a restaurant for you.
Finally
Everything about living in Lotus Boca Raton is spectacular. The sidewalks are lined with perfectly manicured gardens, and many homes sit right on waterfront lots. Lotus Boca Raton is an exclusive gated community that has an incredible clubhouse. The amount of amenities in the neighborhood makes life comfortable. Residents enjoy a slower way of life packed with the things they love most.
The Platt Group at Compass is a team of dedicated professionals that represents South Florida's finest properties. The Platt Group goes the extra mile to ensure their clients get exactly what they want and at the price they want, whether they are buying or selling.
View All Homes For Sale in Lotus, Boca Raton, FL