8 Reasons To Live In Seven Bridges, Delray Beach (2022 Edition)
Posted by Margot Platt on Monday, March 21, 2022 at 4:19 PM
By Margot Platt / March 21, 2022
Comment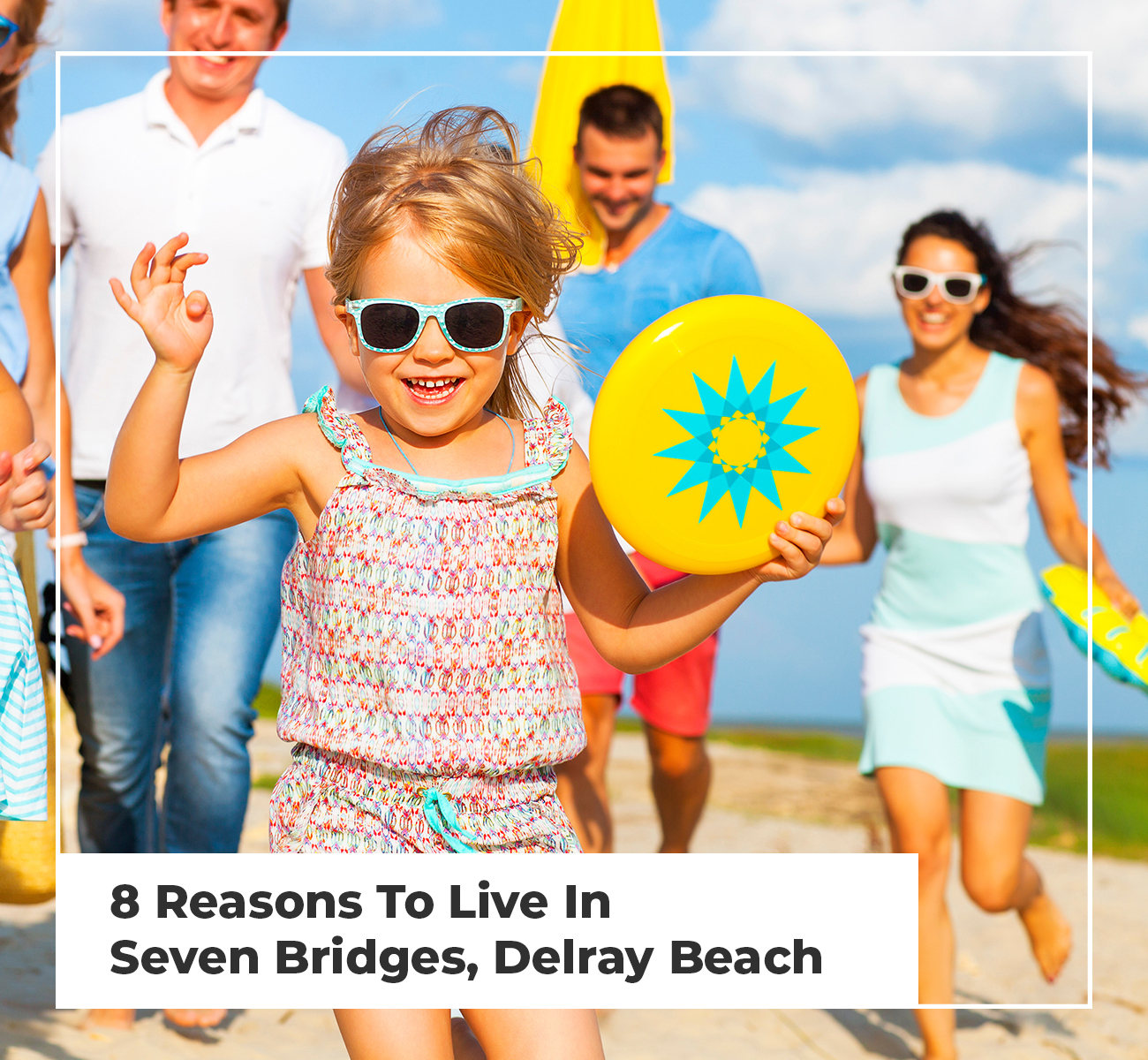 Located on the east side of Delray Beach, Seven Bridges is a beautiful community that offers residents plenty of amenities that rival any five-star resort. A premier neighborhood, Seven Bridges is a sister community to the equally popular and sought-after, The Bridges. Both developed by prestigious South Florida builder GL Homes, Seven Bridges is the epitome of luxury living.
Living in Delray Beach
Delray Beach is a small, beachy-vibe city with a sparkle of glamor everywhere you look. It has many chic boutiques, art galleries, and nightclubs. Delray Beach is located approximately 52 miles north of Miami. It's famous for having 2 miles of accessible beach and soft white sand. Delray Beach is a popular location for many young professionals and entrepreneurs. The small beach town welcomes many tourists each year. It has a bright arts and culture scene bursting with many opportunities. There are frequent live performances and art shows to explore. Delray Beach is an affluent area with spectacular homes in great neighborhoods.
Welcome to Seven Bridges, Delray Beach
Seven Bridges, Delray Beach is an exclusive community. You'll find multimillion-dollar entry-ways, immaculate lawns and landscaping, and breathtaking architecture. Homes in Seven Bridges, Delray Beach are nothing short of extraordinary. This exclusive community has everything you need right there, with a list of exciting amenities for the communities' residents. Seven Bridges, Delray Beach is a prestigious neighborhood with every detail being thought of. Sidewalks are lined with perfect trees, and everything looks like it's out of a picture. Seven Bridges, Delray Beach is an image you'd see on a postcard. Stunning, spectacular, and exclusive. So now that you know about this incredible community continue reading to find out several reasons why living in the neighborhood is the best.
1. Location.
Seven Bridges, Delray Beach is perfectly situated for easy travel, shopping, and entertainment while still a peaceful, tranquil neighborhood. Delray Beach is conveniently located off the I-95, making it easy to get to from each direction. In addition, there are many retail stores nearby, country clubs, golf courses, restaurants, museums, art galleries, and much more. The location of Seven Bridges Delray Beach is perfect. It makes commuting convenient and exploring entertainment venues more comfortable. Additionally, its' ideal location makes it easy and effortless to get to airports and complete travel.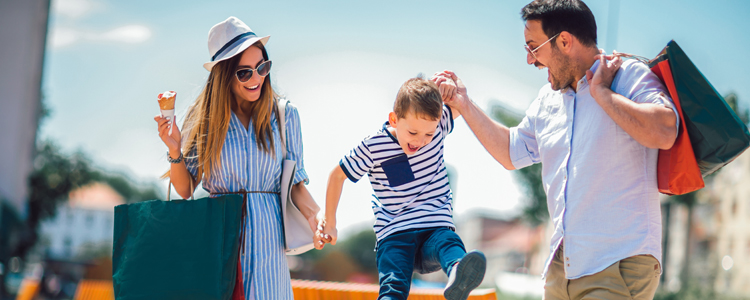 2. World-Class Amenities.
Seven Bridges, Delray Beach offers its residents incredible, world-class amenities. Starting with the 30,000 square foot Clubhouse, the building offers beautiful views, natural light, and a modern, sleek design. The lighting is intentional and subtle, making it a great place to unwind and relax. The clubhouse has an outstanding fitness center equipped with machines, free weights, and a yoga/spin studio. There is a sauna and massage room along with a children's games room. In addition, the clubhouse has an excellent playground and waterpark for kids with an exceptional poolside bar for the grownups. There are so many world-class amenities in the neighborhood. Life is comfortable, exciting, and entertaining in Seven Bridges, Delray Beach.
3. The Real Estate.
It is hard to deny that the real estate opportunities in Seven Bridges Delray Beach are incredible. Whether you're already in the community or planning to relocate, you won't find another neighborhood like this one. The homes are spectacular, and the streets are lined with impressive waterways, perfect landscaping, and every detail thought of. Seven Bridges, Delray Beach, has the ultimate real estate opportunities. So whether you're looking for an oversized waterfront mansion with a three-car garage and comfortable media room or a private oasis equipped with waterfalls, an infinity pool, and the best view, this neighborhood has it.
View All Homes for Sale in Seven Bridges, Delray Beach >>>
4. Family-Friendly.
Seven Bridges, Delray Beach is a very family-friendly neighborhood. You'll find massive homes with oversized bedrooms perfect for children. The clubhouse itself has its own childrens' area where you'll find an exciting arcade area, indoor gym area, and waterpark with its own splash pad. Seven Bridges, Delray Beach is close to important amenities and has great schools within close proximity.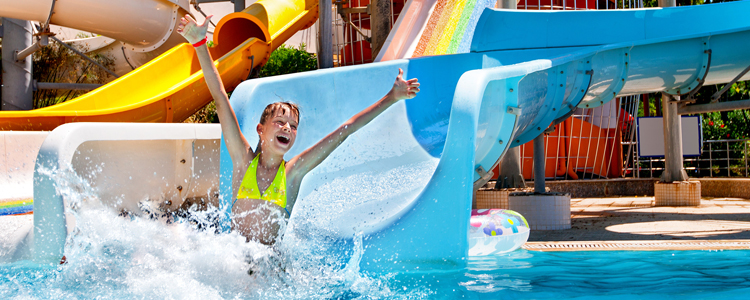 5. Luxury Living.
Everything in Seven Bridges Delray Beach oozes glamor and luxury. Each house is built intentionally and creates contrast and wonder street after street. Walking through Seven Bridges is a delight. Every detail has been thought out and made to be luxurious, comfortable, and beautiful. Seven Bridges is the ultimate luxurious community. It offers residents access to fantastic amenities, beautiful real estate, and so much more. From the clubhouse to the pool, the beautiful restaurant, and the onside social coordinator, living in Seven Bridges gives a luxurious experience like no other.
6. On-Site Fitness.
Living in Seven Bridges Delray Beach lets members participate in unlimited fitness classes. Lead an active, healthy lifestyle with the help of professionals at the center. The fitness center is extensive and has a vast range of machines. The center also has a yoga studio, spin studio, indoor volleyball and basketball courts, and much more. After an epic workout, enjoy the use of the sauna or massage rooms. The fitness center is state of the art and made to be a comfortable place to work out in.
7. The Weather.
The weather in Delray Beach is nearly perfect. You can count on nearly every day being sunny, pleasant, warm, and without snow. With beautiful weather, you can enjoy the benefits of living near the water, participate in aquatic activities, explore various recreation, and so much more. Sunny weather also brings an increase in vitamin D, so it is literally good for your health. In addition, people who spend ample time outdoors tend to sleep better and have better mental health. People find their moods are better with.
8. Entertainment.
Beach, Florida. Whether you are craving dynamic arts and culture or bright and loud nightclubs, Seven Bridges is ideally located. The Atlantic Avenue area in Delray Beach is a pedestrian-friendly downtown lined with brick-paved sidewalks, impeccable gardens, and designer fashion boutiques. In addition, there are many unique art galleries, museums, book stores, cafes, and more. Nearly anything anyone would want to do, Delray Beach, Florida, has it.

Finally
Seven Bridges, Delray Beach is an incredible community. It is one of the most luxurious Florida has to offer, with world-class amenities for its residents. The community has a spectacular clubhouse serving fantastic food. Seven Bridges offers luxury living with great food, excellent fitness, and a wonderful family-friendly vibe. The clubhouse offers a stunning pool with a fully-equipped poolside bar and a calendar packed with exciting entertainment opportunities. Seven Bridges, Delray Beach is an exclusive community gated with manned security 24/7. Residents enjoy a safe feeling in a vibrant, beautiful community. The community offers everything residents need and nearly everything someone could want. Every detail has been thought of in the development of this community.
The Platt Group at Compass is a team of dedicated professionals that represents South Florida's finest properties. The Platt Group goes the extra mile to ensure their clients get exactly what they want and at the price they want, whether they are buying or selling.
View All Homes and Condos For Sale in Seven Bridges, Delray Beach, FL