Moving To & Living In Boca Raton - The Definitive Guide
Posted by Margot Platt on Tuesday, September 1, 2020 at 8:38 PM
By Margot Platt / September 1, 2020
Comment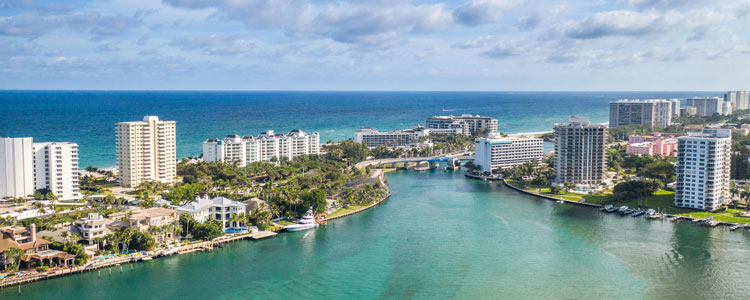 Located in the beautiful Palm Beaches of Florida, about 50 miles north of Miami, Boca Raton has access to miles of Atlantic Coastline. When it was built, it was intended to be the premier resort town in Florida. The city is full of history and iconic landmarks that visitors and residents love.
Local's call the city Boca, and it's the southernmost city in the Palm Beaches. It's also the second-largest, and it's known for its incredible scenic landscape. Beaches and parks make living in Boca a dream. The opulent city is home to theatres, art museums, restaurants, and great shopping.
History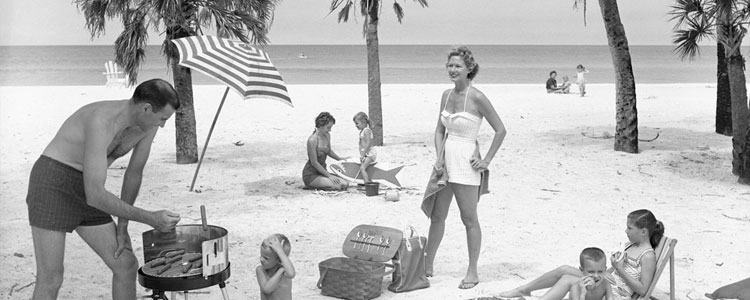 Boca Raton has a rich history and interest surrounding its beginnings. The name Boca Raton translates to 'rat's mouth' in Spanish. The Spanish term Boca de Ratones refers to a rocky inlet, even though the original location was close to present-day Miami Beach. The correct pronunciation is Rah-tone, even though the 'e' and the's' were dropped from the name.
The initial inhabitants of the area were the Tequesta Indians. It's asserted that this group lived among the ocean communities for around 1,000 years until the 18th century. When the Florida East Canal and Florida East Coast Railway was constructed in the 1890s, this made the area more accessible to pioneers. As more pioneers came, this transformed Boca Raton into an agricultural hub, focusing on pineapple cultivation. Japanese immigrants came to the area and built the community along the present-day's Yamato Road.
Boca Raton became a town in May of 1925, right at the height of the land boom in Florida. The town commissioned Addison Mizner, a renowned society architect, to plan a resort community. The Cloister Inn was built in 1926, and it continues to be an impressive landmark as the Boca Raton Resort & Club. While many of his projects were squashed by the end of the boom, some of his plans are still there, and his influence is still felt within the city, especially within the town hall, which has now been restored and is home to the Boca Raton Historical Society and History Museum.
In the 30s and 40s in the tiny town of 700 residents, Boca became well-known for its winter vegetable crops, which dominated the market. In 1942, a war-time radar training school was established by the Army Air Corps and is now the home of FAU and the airport.
The 1960s brought another great land boom, where developments were building westward. By 1970, Boca was home to almost 30,000 people, and the city limits began to expand. Florida Atlantic University was established in 1962, and IBM moved into town in 1967. It became the birthplace of the first PC in 1981. In the 80s and 90s, the city shifted focus to the development of the downtown core. This was when many of the existing buildings were restored and preserved. The Museum of Art, the Town Hall, and Railway Station were among those restored and continue to provide the residents with history and knowledge. Today, Boca is home to 80,000 people and an additional 120,000 people in West Boca.
Boca Raton Real Estate
Boca Raton has a healthy real estate market with a variety of properties for all budgets. The most popular style of home is the single-family house.
Condos in Boca Raton start around $30,000 but require residents to pay an annual membership to the club they're buying in. This membership can cost $70,000 and upwards. Luxury condos can cost over $16 million. Properties range from one bedroom, one bathroom to four bedrooms, and five bathrooms.
Townhomes are a popular option for those who need a little more space than a condo but don't want the cost of a single-family home. Townhomes start around $50,000 with a $70,000 annual membership cost, and up to $15,000 in dues. Luxury townhomes can cost up to $3 million.
Single-family homes start around $60,000 and can cost up to $25 million. The properties range from modest bungalows with one or two bedrooms to luxury properties boasting seven or eight rooms and nine bathrooms.
For those looking to purchase land in Boca Raton, lots can cost between $100,000 and $7 million. They have up to five acres of space.
There are many established character homes on the market, as well as brand new construction homes.
Boca is considered one of the most desirable places to live in the Palm Beach area. Each neighborhood in the city has something to offer, and there is something available for all budgets and lifestyles. In East Boca, residents are right by the beautiful beaches and coastline. In this part of the community, popular neighborhoods include Mizner Park, which is home to oceanfront homes and condos, and luxury properties. In the central part of Boca, there are both gated and non-gated communities, beautifully maintained lawns and tree-lined streets. The Western side of Boca is perfect for those looking for quiet communities with the best schools. There is close access to parks and activities, and this area is perfect for raising a family. There are many desirable neighborhoods in Boca, and they all have a lot to offer. Overall, Boca Raton is a peaceful community with great amenities and the most amazing beaches.
So Much To Do
Boca can offer its residents everything they'll ever need and more. No matter what lifestyle you are looking to live, Boca can offer it. For those who love the outdoors, there's always something to do, whether it be on land or in the ocean. It's packed full of arts and culture as well. There are many wonderful attractions to explore, shopping, dining, events, and so much more.
Enjoy The Outdoors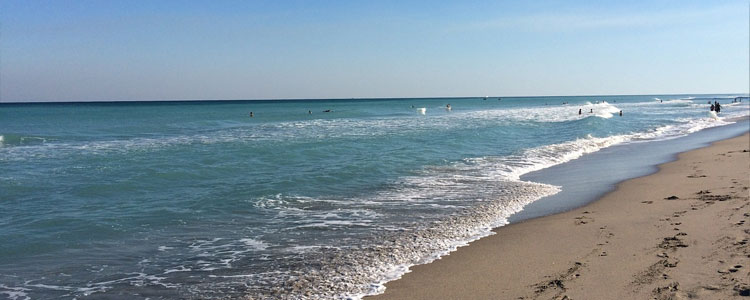 Boca has many outdoor spots that residents love to enjoy. There are over two miles of lifeguard managed beaches, and it's one of the most popular things to do in the city.
Beach parks include Spanish River Park, Bark Beach at Spanish River Park, Red Reef Park, Gumbo Limbo Nature Center, Alan C. Alford Golf Course at Red Reef, South Beach Park, South Beach Pavilion, and South Inlet Park.
Red Reef Park is a lush and private park that is home to a lot of wildlife, especially small birds. Visitors of the park are encouraged to bring a camera for the scenery and nature. On the ocean side of the park, there is an ideal place to go snorkeling, surfing, and fishing. The park has showering stations, picnic tables with grills and tables, restrooms, and many walking pathways.
The Burt Aaronson South County Regional Park has the Daggerwing Nature Center within its confines. The building has an extensive exhibit hall with animals, interactive exhibits, laboratories, classrooms, reading area, and boardwalk through the swamp. The boardwalk leads to two trails with seating, and an observation tower, so visitors can admire plant and animal life from afar. There are a variety of birds, alligators, and butterflies to see.
A Focus On Education
Boca Raton has some excellent options for education. The family-friendly city has several A-rated schools, and they rank high on a national level. The city has an overall commitment to education, which is evident with the number of public, private, and post-secondary schools that they have.
There are over 80 private schools in Boca, including elementary to high school grades. There are 29 public schools that are all highly rated and perform well with a focus on strong academics.
Colleges & Universities include the Digital Media Arts College, Florida Atlantic University, Lynn University, and Palm Beach State College.
A Look At The Arts
Boca is known for its prominent arts and culture scene. The Boca Raton Museum of Art welcomes over 200,000 annual visitors, and it's one of the most popular cultural institutions in the southern part of the state. The state-of-the-art facility has over 44,000 square feet of space and has received international recognition for its collection and exhibits. They host art classes, presentations, and other activities, among many other excellent services for visitors.
The Wick Theatre is home to The Costume Museum, which is an incredible exhibit of Broadway costumes throughout history. The museum pays homage to some of the most outstanding costume designers in the history of the art in America. There is a collection of the original costumes from over 50 productions on the Broadway stage. The collection is worth a whopping $20 million. Visitors can take tours, watch shows, cabarets, and have an excellent meal in the Tavern Room.
Restaurant and Shopping Variety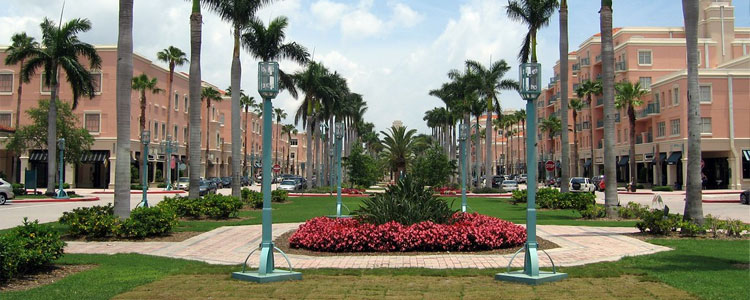 Among the other wonderful things to do in Boca, the city is well-known for the incredible dining and shopping scene. There are a variety of cuisines from local restaurants, upscale restaurants, and casual spots.
Some of the most popular eateries include Six Tables a Restaurant, TwentyTwenty Grille, Tin Muffin Cafe, M&M Thai Restaurant, Ke' e Grill, Chez Marie French Bistro, La Nouvelle Maison, Ichiyami Buffet and Sushi, Our Place, Casimir French Bistro, and The Capital Grille. These spots are extremely popular among locals and visitors, and they are very highly rated.
The shopping scene in Boca includes the typical big box stores and some fantastic boutiques and local shops. Some of the best and most popular places in the city to frequent include Downtown Boca, Mizner Park, Town Center at Boca Raton, Royal Palm Place, Shops at Boca Center, and Glades Plaza.
The City of Boca Raton is known for its dining and shopping. The city has restaurants of all types and sizes - from upscale dining experiences to casual eateries. Boca has a variety of shops, from national department stores to trendy boutiques and specialty shops.
If you are looking to make the move this beautiful city, let the Platt Group guide you home. We are a leading real estate team at Compass and represent South Flordia's finest properties. Get in touch with us today!