The Best Elementary Schools in Boca Raton | 2022 Edition
Posted by Margot Platt on Wednesday, October 21, 2020 at 12:57 PM
By Margot Platt / October 21, 2020
Comment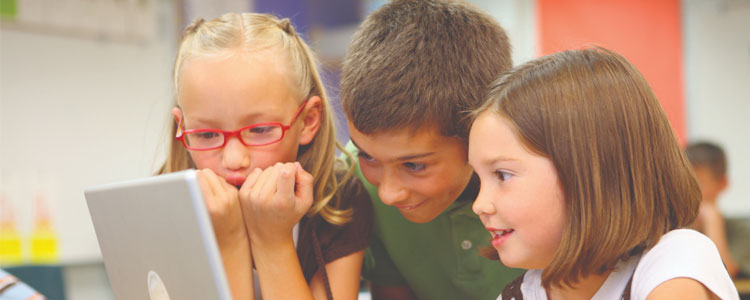 Boca Raton is a sought-after planned community in the Palm Beaches, and many people dream of relocating there someday. For those families who are making that dream a reality, knowing what kind of elementary schools are in the area is essential before finding a beautiful home. Boca Raton is home to some of the best elementary schools in the area, and here's a list of the top schools in the community.
Address: 3300 N. Military Trail, Boca Raton, FL33431
Phone Number: 561-362-3100
Website: https://ames.palmbeachschools.org/
Addison Mizner serves students from kindergarten to grade five. It's well-known for it's heavy involvement in the community, high-test scores, and an established art program. The school has over 850 students, and there is a student to teacher ratio of 16:1. Over 80% of students excel in math and reading.
Mission: "We strive to educate students and to assist them in realizing their full potential as responsible, productive, contributing members of society by providing an educational environment in which students are challenged, excellence is expected, and differences are valued."
What a previous student had to say: "This was a very good school. Both my sister and I attended, and all the teachers were very nice and helpful, and it helped us prepare for middle school well."
View All Homes For Sale Near Addison Mizner School District >>>
Address: 7900 Del Prado Cir., Boca Raton, FL33433
Phone Number: 561-544-1800
Website: https://dpes.palmbeachschools.org/
With a strong focus on academics, Del Prado Elementary serves kindergarten to grade five students. It's highly-rated with high test scores and a 16:1 student to teacher ratio. Over 83% of students excel in math and reading.
Mission: "Del Prado Elementary School will educate our students to be caring, self-motivated, resourceful, and creative. Our students will attain individual excellence and skills mastery, enabling them to adapt and meet the demands to succeed throughout their educational career and beyond."
Review of the school: "Excellent school with such a warm, loving group of teachers. The teachers expect a lot of their students, and the students rise to the occasion. The PTA is very involved, and you can attend as many or as few events as you wish. Volunteers are always welcomed and appreciated by teachers."
View All Homes For Sale Near Del Prado Elementary School >>>
Address: 21601 Shorewind Dr., Boca Raton, FL33428
Phone Number: 561-852-2400
Website: https://wees.palmbeachschools.org/
This kindergarten to grade five elementary school is well-known for it's impressive test scores. It serves over 800 students, and there's a student to teacher ratio of 16:1. Over 85% of students excel in reading and math.
Mission: "The mission of Waters Edge Elementary School is to provide all students with an innovative, challenging, and stimulating environment that encourages a lifelong commitment to learning."
Review: "I am a parent of 4th-grade twin girls who started at Waters Edge since kindergarten. They were enrolled in the regular classes, recommended by their teacher to be assessed, successfully tested, and moved to the gifted program in 2nd grade. They've loved all their teachers and have really enjoyed going to school there. We closely monitor their assignments and regularly help them with homework and projects and are very happy with what is being taught. Let's face it, and kids will be taking standardized tests all their lives, so I am all for building this proficiency into the curriculum. I disagree with those who say it is the only focus at the school. That's nonsense. Teachers are great, the principle is excellent, aftercare is affordable and fun for the kids, and the counselors are very caring. The school also offers lots of extra-curricular activities and programs for free or at added costs after school (dance lessons, musical instruments, gardening club). As a parent that has attended A+ schools all his life, I am very happy to have found this school!"
View All Homes For Sale Near Waters Edge Elementary School >>>
Address: 777 Glades Road, Boca Raton, FL 33431-0991
Phone Number: 561-297-3970
Website: http://adhus.fau.edu/
While A.D. Henderson is not specifically an elementary school as it serves kindergarten to grade twelve, the school is backed by the Florida Atlantic University. It's a public school on the campus of the University, and it's highly regarded in the area.
Mission: "A.D. Henderson University School and FAU High School endeavors to (1) demonstrate best practices in teacher education; (2) innovate, develop, and provide students a challenging curriculum, balanced with innovative academic support; and (3) conduct and support emerging educational research."
Review: "A.D Henderson University School & FAU High School is the only high school I'd ever want to go to. The 9th-grade program provided is rigorous yet extremely preparing for the years that come ahead. From 10th-12th grade, you move on to the college campus, and it's an amazing experience. Having the opportunity to graduate with a Bachelor's degree alongside your High school diploma is one that you won't find anywhere else and is something you can't pass up. Throughout my years at FAU High, I was involved in 3 sports teams, which all became literal family to me. From winning state medals to having team parties, we became family, and it is the same with any club or sports team at the school. The counselors and administrators did absolutely anything you needed to help you and were more than willing to assist in any situation, and were always the student's number one fans. I can't stress enough the amazing experience of getting a huge head start on college. FAU High is the school to be at!"
View All Homes For Sale Near A.D. Henderson University School >>>
Address: 6590 Verde Trail, Boca Raton, FL33433
Phone Number: 561-218-6800
Website: https://vrde.palmbeachschools.org/
There are many reasons why parents love Verde Elementary, including the great test scores and active PTA. It's also a member of the Green Schools Recognition Program, which is organized by FAU Pine Jog Environmental Education Center. It recognizes educational institutions that encourage sustainability by meeting a few criteria. Schools must make school grounds encourage ecological integrity while fostering a learning environment, enhancing sustainability through conservation efforts; Involvement in the community while focusing on relationships, and raising awareness for environmental issues between the community and the school.
Mission: "Loma Verde Elementary fully embraces the Chula Vista Elementary School District goals (Literacy, Equity, Collaboration, Technology, and a Safe Environment) in all it does. We also believe that success equals IMAGINATION - the source of all true art and science; INTELLECT - the gift that allows us to make choices; INQUIRY - the path to find the truth and the good at which all things aim. Our school community is continuously collecting and analyzing student work and data, prioritizing needs, setting goals, and making collaborative decisions. We believe in preparing our students to compete and succeed in preparation for college toward a bright future and career. For this reason, staff development is focused on the California State Standards, and the priorities addressed in the school plan have been determined by the staff, including the representatives from the Data Team, the School Site Council, English Learner Advisory Committee (ELAC), Gifted and Talented Education (GATE), community forums, through discussion of assessment of student achievement."
Review: "My daughter has been at Verde for six years, and each year, the school has selected the right teacher for her. My daughter has an IEP, and their team has made sure all accommodations are being made so that she can learn. There is no full-time gifted program, but I feel that things have changed, and they are clustering the children to challenge the students and keep them progressing forward without being bored. The PTA is awesome and provides fun activities for the children throughout the year. They also provide funds for extra help. They also purchased sports equipment for each class... I am very satisfied with the education and sense of family and community we have experienced at Verde."
View All Homes For Sale Near Verde Elementary School > > >
Address: 9090 Spanish Isles Blvd., Boca Raton, FL33496
Phone Number: 561-672-2700
Website: https://wpes.palmbeachschools.org/
Whispering Pines Elementary serves kindergarten to grade five students, and it's well-known for impressive parent involvement. The school serves over 920 students, and there's a 15:1 student to teacher ratio. Over 73% of students are highly skilled in math and reading.
Mission: "The mission of Whispering Pines Elementary School is to create a safe, nurturing, learning environment and provide appropriate instructional resources to ensure the success of our teachers and students. We will incorporate a variety of innovative strategies, including the use of technology that will meet the unique needs of the whole child, promoting high academic standards set by the Florida Department of Education."
Review: "The PTA is amazing, the office staff is kind and helpful, the teachers are good and fun. The ASD cluster is one of the best in the county! Everything is nice here."
View All Homes For Sale Near Whispering Pines Elementary School > > >
Address: 2051 Clint Moore Rd., Boca Raton, FL33496
Phone Number: 561-989-7500
Website: https://cale.palmbeachschools.org/
Kindergarten to grade five students are part of the critically-acclaimed designated 5-star school. In 2007, the school won the Governors Florida School Recognition Award for Excellence and the National Learning for Life Award. For students who love art, this is a great school, and there's a specialized program for students who are disabled or have emotional and behavioral disorders.
Mission: "The staff and community of Calusa Elementary School will provide students with sensitivity, awareness, and an understanding of our cultural diversity. Global perspectives will be addressed through an interdisciplinary approach to instruction. A meaningful learning environment will be provided to instill a feeling of mutual respect among teachers, students, and parents. The process will develop students to their highest potential."
Review: "My daughter started K this year with Ms. Scharf. She is warm, kind, and responsive to all of the questions and requests. My daughter and her classmates LOVE her! I am very impressed with how involved the Principal and the VP are. I have not gone to the school ever without seeing one of them out and about. Mrs. Wyatt is out at the gate every morning, greeting students and kids. She even does special rewards, where she eats lunch with the kids. Mrs. Wyatt is on lunch duty every day! That is serious dedication for a Principal! I cannot say enough about the wonderful school and its teachers are. They have helped to set the stage for my child to love school! Thank You! You have made an impact on these kids that will positively affect them for years to come!"
View All Homes For Sale Near Calusa Elementary School > > >
Address: 11201 Glades Rd., Boca Raton, FL33498
Phone Number: 561-883-4000
Website: https://sses.palmbeachschools.org/
The Sandpiper Shores Elementary School serves pre-kindergarten to grade five and is well-known for excellent test scores and impressive parental involvement. Over 875 students attend the school with a 13:1 student to teacher ratio.
Mission: "The Sandpiper Shores community is a diverse and motivated group of learners. We are dedicated to each other and the advancement of knowledge in a way that fosters inquisitive learners who are prepared to meet the demands of the 21st Century."
Review: "This is my daughter's 4th year in this school, and I absolutely love it. Teachers are friendly and dedicated to the well being of the children in school. My daughter had a language and reading problem in kindergarten, and instead of keeping her behind, the let her move forward with an intensive schedule that she would follow in first grade, and they were so great she actually caught up with the other children by the middle of the year and has not had any issues since then. Every teacher she has had so far has been wonderful and Very reachable, understanding, and helpful. We are Hispanic, and I have never felt any discrimination towards my child or me, and she loves her school. Absolutely adore this school. We miss Miss Capitano, but the new Principal is also wonderful, and I am pleased with her also."
View All Homes For Sale Near Sandpiper Shores Elementary School > > >
Address: 19400 Coral Ridge Dr., Boca Raton, FL33498
Phone Number: 561-477-4300
Website: https://spes.palmbeachschools.org/
Prekindergarten to grade five students have access to strong leadership from the principle, parental involvement, and excellent staff. Over 940 students attend the school with a 16:1 student to teacher ratio.
Mission: "The Sunrise Park Elementary School community is dedicated to providing a high-quality education with excellence that empowers all of our students to reach their academic potential. Our staff is committed to promoting the knowledge and skills necessary for students to be global citizens who are college and career ready."
Review: "Sunrise Park Elementary is a shining spot in West Boca. The teachers are all amazing, particularly in 5th grade (my daughter and son just moved on to middle school in the past two years and have the BEST last year of elementary school!). I cannot say enough positive things about this school. The only suggestion would be a police officer on campus, instead of sharing with the middle school next door, but I believe that has changed recently."
View All Homes For Sale Near Sunrise Park Elementary School > > >