Boca Bridges Homes For Sale
Find the newest home listings in Boca Bridges, Boca Raton FL, today! Boca Bridges is a brand new world-class community in a highly sought after location in beautiful South Florida. The well-kept neighborhood provides a lifestyle with top-tier amenities and luxury living within the comfort of your community. If that doesn't already sound good enough, life in Boca Raton, FL gives you year-round Southern Florida sunshine, perfect for many buyers' lifestyles! We have so many Boca Bridges Homes For Sale you'll be sure to find what your looking for! Whether you have a day by the pool or out on the golf course, get ready for an amazing experience at Boca Bridges.

For more information on real estate for sale in Boca Bridges, Boca Raton schedule a showing, call us today or send an email.
Click here to view recently sold Boca Bridges homes.
Jump To: Boca Bridges Listings | Boca Bridges Info | Contact Us | Create An Account
Boca Bridges, Boca Raton, FL Homes Listings
October 1, 2023
$6,495,000
Med. List Price
Gearing up to buy or sell a home soon in Boca Raton? Call The Platt Group at (954) 592-2371. Your neighborhood Boca Bridges, Boca Raton realty team is here to help navigate the Boca Raton real estate market.
Boca Bridges Homes For Sale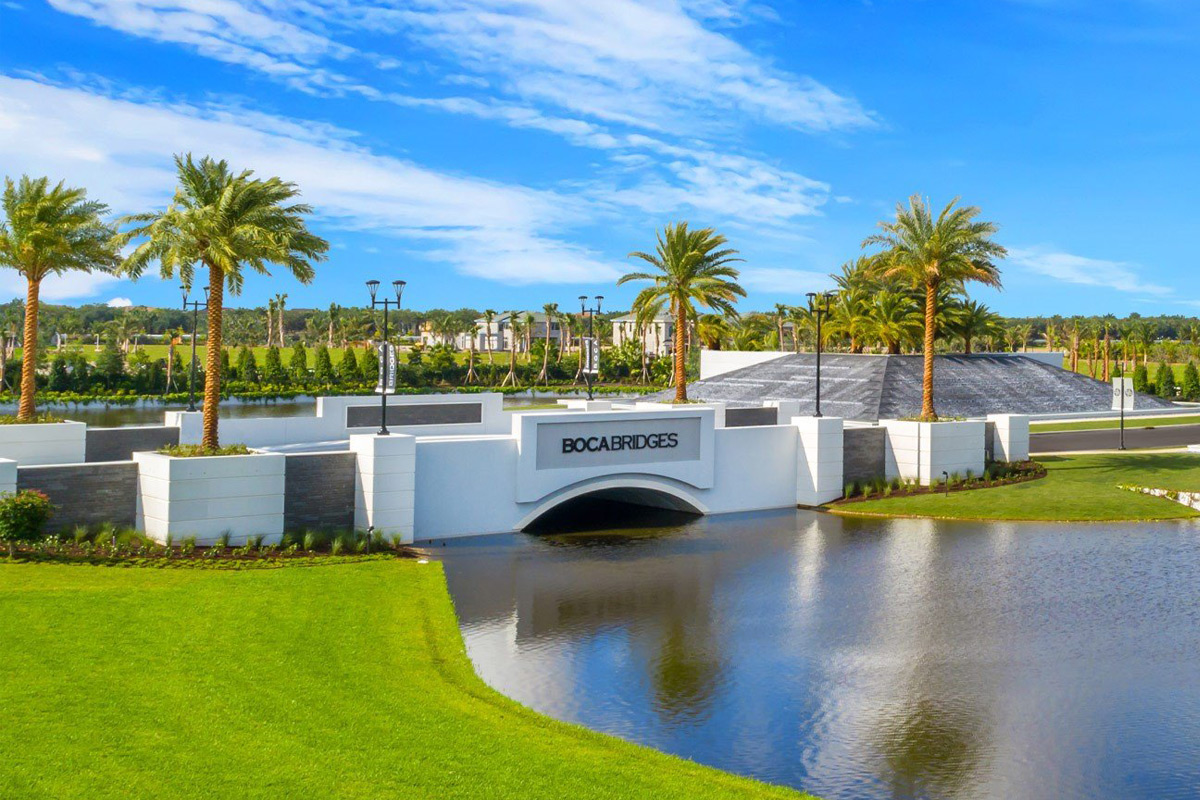 Boca Bridges' new contemporary home plans bring a fresh feel to Boca Raton, FL real estate. The recently fabricated or assembled homes get the greatest join with the most recent in present-day engineering plan. These staggering homes offer a bright feel, clean lines, and in general, effortless luxury – making a definitive difference in modern living. With many home designs available, you'll be sure to find exactly what your looking for.
The upscale residential community of Boca Bridges consists of five collections of homes throughout the neighborhood. The Atlantic collection, Pacific collection, Coastal collection, Empire collection, and the Modern collection.
The Atlantic home designs feature a collection of homes that can be found starting at $1.3 million, offering a variety of floor plans with 4 to 5 bedrooms and 3 to 5 full bathrooms, and 1 to 2 half baths. Homes range from 3,600 square feet to 6,000 square feet and have features such as three-car garages, club rooms, movie theatres, and much more.
Boca Bridges Homes for sale in the Pacific collection feature stunning interior and exterior design with various floor plans available. The homes' collection can be found starting at $1.5 million and range in size from 4,000 square feet to 6,800 square feet. Features found throughout these homes may include a media room, optional additional bedroom, games room, library loft, and four-car garages.
The Coastal collection of homes in Boca Bridges can be found starting at $1.9 million and boast a beautiful variety of floor plans. Homes here range from 4,500 square feet to 7,995 square feet featuring theatre rooms, an outdoor oasis, and optional extra bedrooms adding on to the six bedrooms already built.
Homes in Boca Bridges in the Empire collection start in size at 6,700 square feet through over 10,000 square feet of spacious living space! Empire collection homes can be found starting at $2.6 million and have 3 to 6 bedrooms and 5 to 8 bathrooms.
Lastly, the Modern collection homes can be found starting at $3.1 million and have a beautiful 5 to 8 bathroom layout, including six bedrooms. These homes range from 6,000 square feet to 10,000 square feet and include stunning covered patios out the back and four-car garages!
Boca Bridges Homes encompasses approximately 7 acres in West Boca Raton, consisting of over 500 luxury one- and two-story homes with an extraordinary 27,000 square foot Clubhouse. Boca Bridges's real estate consists of large family homes making the neighborhood perfect for growing families, singles expecting, working professionals, and snowbird retirees!
Where is Boca Bridges?
The beautiful community of Boca Bridges is a new development located in Boca Raton, Fl. Take Florida's Turnpike or I-95 to Glades Road and Boca Raton. Go west to Lyons Road, heading north on Lyons Road past Clint Moore Road. Boca Bridges will be easily located on the left.
Boca Bridges Neighborhood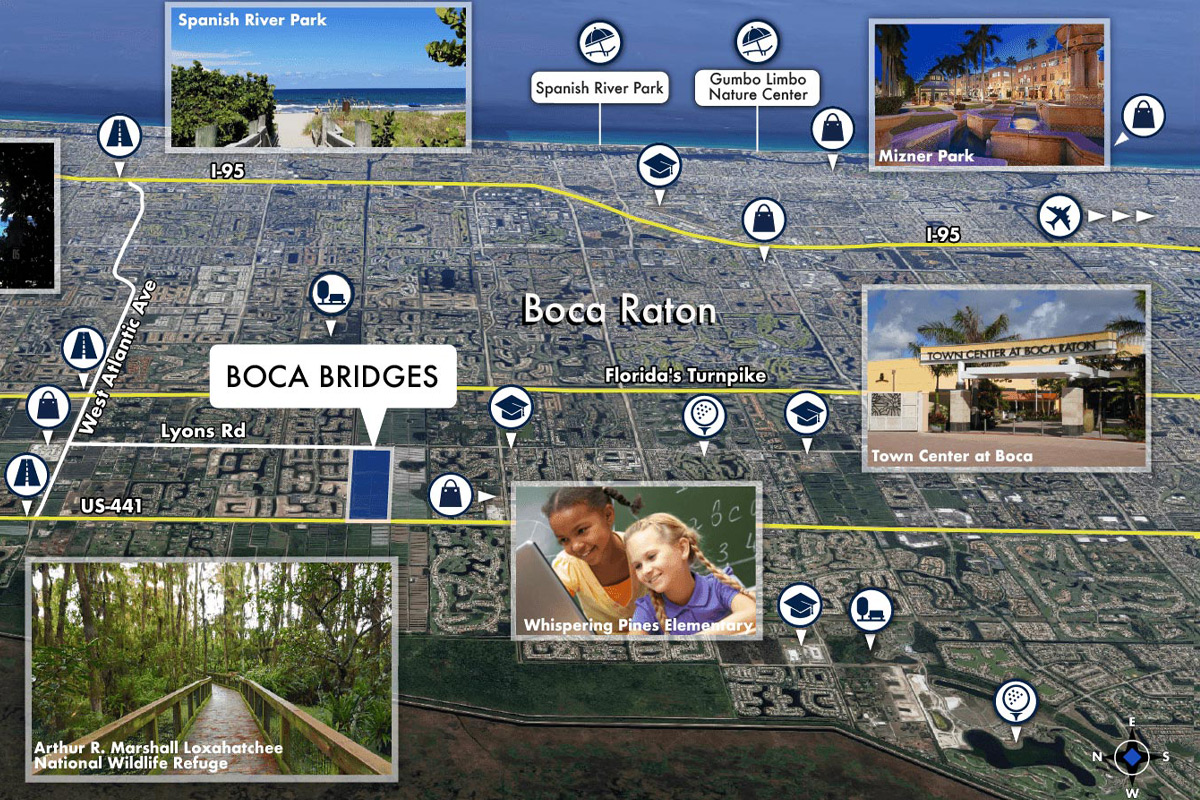 Homeowners residing in Boca Bridges can step outside their beautiful community and find many everyday amenities. The area's ideal location presents proximity to nearby stores, shops, services, and more. Whether residents are looking for grocery stores, pharmacies, financial institutions, and medical offices are all located within a few miles of the community. We offer many homes for sale in Boca Bridges, keep reading to find out more!
Within a short drive, residents will locate the famous Winn Dixie, Publix SuperMarket, and Boca Russian Italian Market, offering plenty of food, drink, and other supplies.
Amenities Within Boca Bridges, Boca Raton
Boca Bridges, Boca Raton is an extravagance home local area in West Boca. As a Bridges community component, you ought to expect the best conveniences, home highlights, and manicured grounds. Boca Bridges brings the specialty of extravagance living to Boca Raton, FL. Steps from your home, you might need to take a dunk in the hotel-style pool, play a match of tennis, eat in the onsite restaurant, get together in the excellent lounge for some socialization, or have a girls day in the spa and sauna. The conveniences make the way of life at Boca Bridges Boca Raton. Maybe you'd rather be found on a local golf course? Check out all the Boca Bridges Homes For Sale.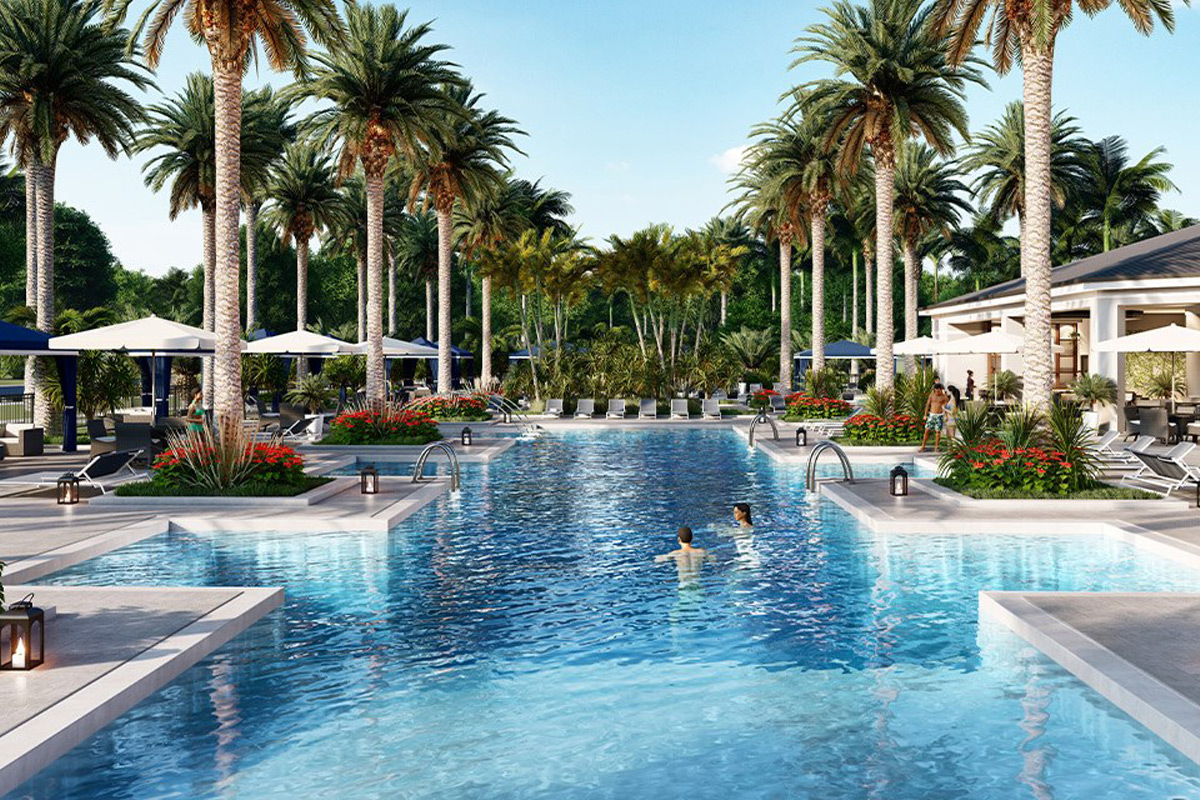 Residents are provided with 5-Star Amenities At Boca Bridges, including the 27,000 square foot clubhouse sweeping across a beautiful 7-acre community in the heart of all the action. Boca Bridges holds events annually to celebrate various holidays and get the community out to socialize and have some fun. You will feel like you are on vacation at a lavish South Florida resort instead of a neighborhood in Boca Raton. This is one of the primary reasons prospective buyers search for Boca Bridges Homes For Sale - available to be purchased in Boca Bridges.
Spend your evening in the cooled Southern air catching up with family and friends in the stunning grand lounge bar with a catered kitchen and live music all night long. Once the day restarts, walk on down to the resort-style pool, catch some rays, or take some shade under the cabanas. There is a splash pad water park, a shaded playground, and a free play area for the kids. As the day goes on, everyone will get hungry; no worries, just sit up and head over to the poolside bar to grab a snack or drink! Spend the whole day here and not worry about a thing. The lifestyle here is sure to impress residents at every age.
If tennis or basketball is your game, Boca Bridges has six clay tennis courts, four pickleball courts, and a full-size indoor and outdoor court for some hoops. Take a lesson or grab a friend for a game; the onsite pro shop has gear, balls, and even sport training videos for those who don't know the game. The neighborhood has an impressive fitness center with a full range of cardio and strength training equipment. Optional yoga classes or various other group fitness classes are available to the residents in the studio.
Homeowners at Boca Bridges have access to a full-service restaurant offering an extensive menu of appetizers, entrees, and an outstanding wine and cocktail list. If you enjoy being outdoors, there is covered patio seating with a full-service bar making it a perfect spot to relax and enjoy the South Florida lifestyle.
Enjoy The Natural Scenery Found in Boca Raton
Just outside the community of Boca Bridges, residents have access to all South Florida's natural beauty has to offer. The beautiful city of Boca Raton, FL provides residents many parks, beaches, and recreational areas.
Some of the most popular green spaces and parks dotted around the Boca Bridges, Boca Raton community include Spanish River Park, an oceanfront Community Park located along N Ocean Blvd in Boca Raton perfect for picnicking, swimming and bird-watching. The Patch Reef Park, located at 2000 Yamato Road, Boca Raton, offers an abundance of sports and recreation facilities, including a tennis center, plus an electronic playground.
Other popular parks include Sugar Sand Park, located at 300 S military Trail, home to the Children's Science Explorium, Willow Theatre, and The Field House. The Pondhawk Natural Area Park in Boca Raton, FL at NW, 1501 Spanish River Boulevard, features 79 acres of nature, hiking, biking, wetland, wildlife viewing areas, and much more! Why not check out our homes for sale today!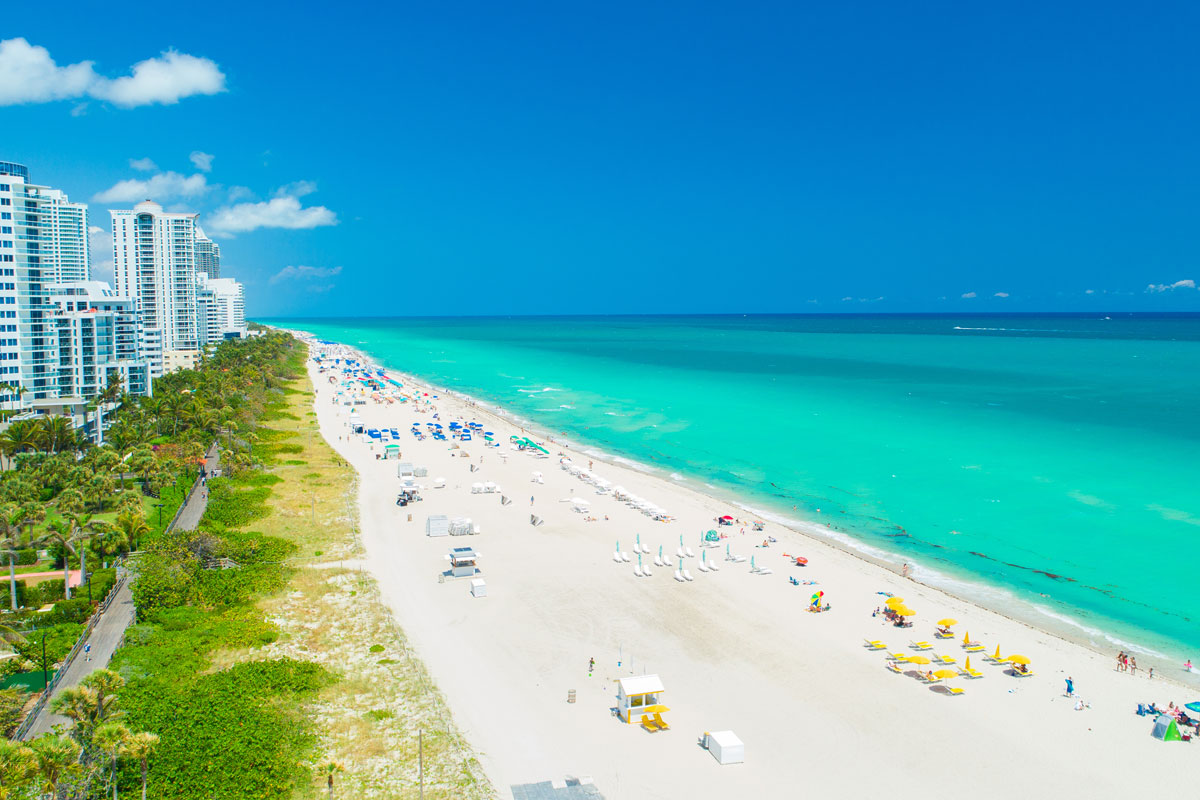 Many homeowners chose to live in Boca Bridges because of its convenient location to many beautiful Florida golf courses perfect for the avid golfers! Many stunning courses can be found throughout the outer neighborhood of Boca Bridges, Boca Raton. From private courses to public clubs, perfect for the starting golfers to the pros, courses are next to none in the beautiful south Florida state.
Some of the most popular golf courses found throughout the Boca Bridges area include Boca Raton Golf Club, located at 501 East Boca Raton Road. The Boca Delray Golf and Country Club located at 5483 Boca Delray Blvd, Delray Beach. Furthermore, the Via Mizner Golf and Country Club located at 6200 Boca Del Mar Dr, Boca Raton, Woodfield Golf Club located at 3605 Club Pl, Boca Raton, and The Old Course at Broken Sound located at 1401 NW 51st St. These courses and clubs are to name a few of the many popular golf courses dotted throughout Boca Raton near the residents of Boca Bridges homes.
Excellent Educational Opportunities
The neighborhood of Boca Bridges falls under the educational schooling district of Palm Beach County. This exceptionally well rated district is home to many highly ranked schools that provide quality education to students from prekindergarten through grade 12 and beyond. The School District of Palm Beach County is the tenth-largest in the nation and the fifth-largest in the State of Florida, serving more than 197,000 students.
Public Schools in the Boca Bridges area include:
Whispering Pines Elementary School | 9090 Spanish Isles Blvd, Boca Raton, Florida 33496
Pre Kindergarten-Grade 5 | Student Enrollment: 881
Orchard View Elementary School | 4050 Old Germantown Rd, Delray Beach, FL 33445
Pre Kindergarten-Grade 5 | Student Enrollment: 591
Eagles Landing Middle School | 19500 Coral Ridge Dr, Boca Raton, FL 33498
Grade 6 - Grade 8 | Student Enrollment: 1480
Omni Middle School | 5775 Jog Rd, Boca Raton, FL 33496
Grade 6 - Grade 8 | Student Enrollment: 1,473
Spanish River Community High School | 5775 Jog Rd, Boca Raton, FL 33496
Grade 9 - Grade 12 | Student Enrollment: 2,481
Olympic Heights Community High School | 20101 Lyons Rd, Boca Raton, FL 33434
Grade 9 - Grade 12 | Student Enrollment: 2,169
Private education is also a wise schooling option for families living in the Boca Bridges communities. The towns are filled with many personal and independent education options available in both religious and non-religious settings. The territory offers schools that consider an assortment of endowments and interests and can be costly or educational cost-free.
Private Schools in the Boca Bridges area include:
Boca Raton Christian School | 470 NW 4th Ave, Boca Raton, FL 33432 |
Pre Kindergarten-Grade 12 | Student Enrollment: 622
Pine Crest School of Boca Raton | 2700 St Andrews Blvd, Boca Raton, FL 33434 |
Pre Kindergarten-Grade 8 | Student Enrollment: 879
Divine Savior Academy | 15935 Lyons Rd, Delray Beach, FL 33446 |
Pre Kindergarten-Grade 3 | Student Enrollment: 28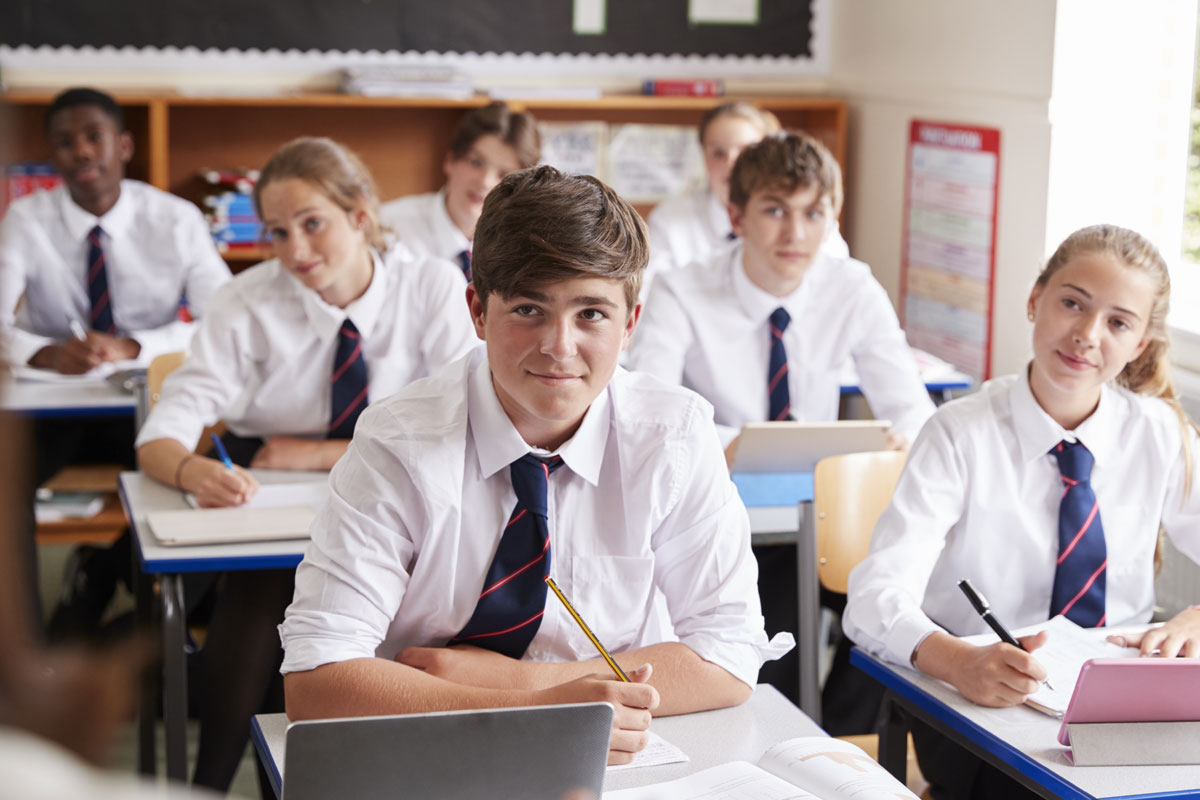 Types of Homes for Sale
Boca Bridges Homes For Sale offers timeless elegance, refined design, and outstanding quality. There are numerous reasons for picking a home at Boca Bridges; however, everything comes down to the details' distinction. With so many options for homes for sale, residents can expect the greatest completions from floor to ceiling, thoughtful floor plans, and the variety of taste as you choose from a multitude of floor plans. With broad living areas including high ceilings, glamorous kitchens, and beautiful suites with roomy spa-like showers, every home at Boca Bridges offers a long period of extravagance and comfort.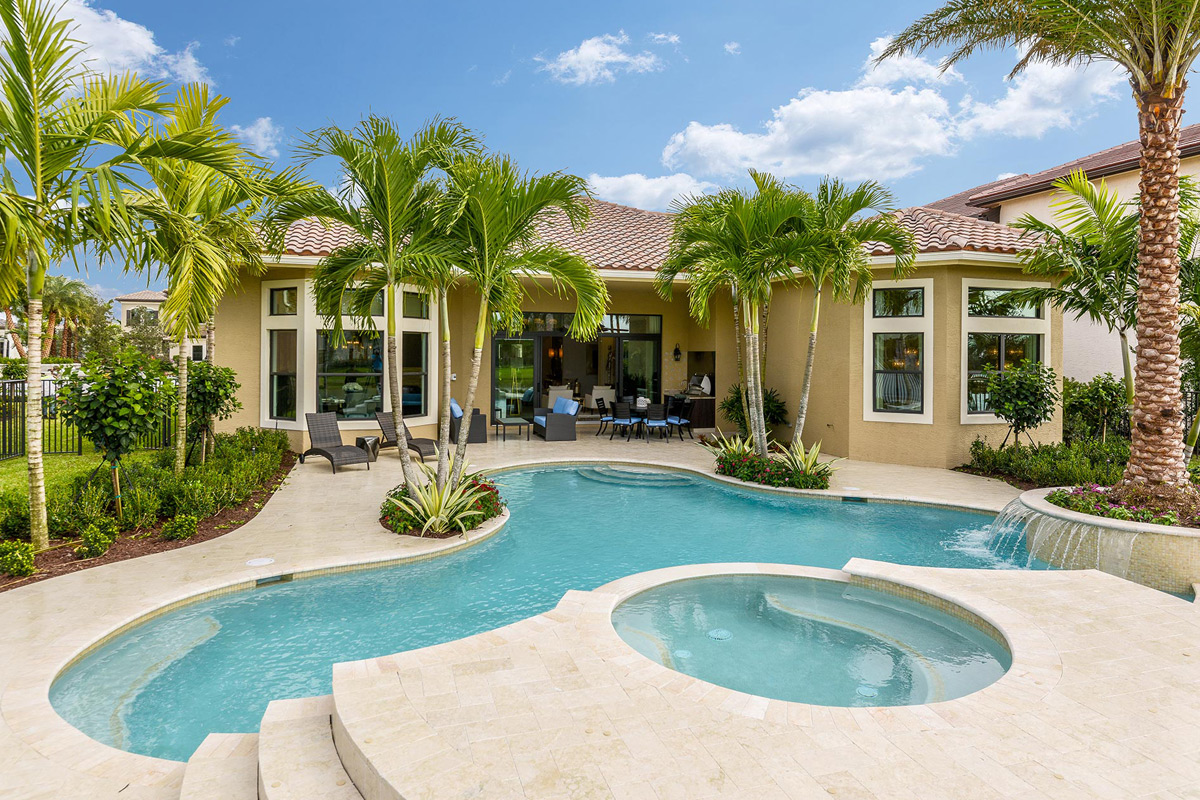 Most of the homes found throughout Boca Bridges are spacious estate-style homes that offer three to eight bedrooms and three to eight full bathrooms with a generous 1 to half bathrooms. These homes also feature large kitchens, spacious living rooms, 2 to 4 car garages, and finished basements.
Prices for homes for sale in Boca Bridges, Boca Raton FL vary, considering many factors, which include size, style, and location. Typically, homes can be found starting from the mid $1.3 million to the upper $4 million.
Nearby Cities
Boca Bridges is ideally located in South Florida, convenient to many popular cities and towns. Residents of the highly desirable community can quickly access many nearby areas, which include stunning coastal towns, scenic inland towns, and of course, the airport for further travel opportunities. Examples of commutes to nearby destinations:
Downtown Delray Beach - 24 min (9.9 mi) via FL-806 E/W Atlantic Ave and W Atlantic Ave
Downtown Boca Raton - 26 min (11.0 mi) via FL-794 E/Yamato Rd and Glades Rd
Fort Lauderdale, Florida - 43 min (27.9 mi) via I-95 S
Miami, Florida - 1 hr 6 min (54.2 mi) via Florida's Turnpike
Orlando, Florida - 2 hr 53 min (188.0 mi) via Florida's Turnpike
Palm Beach County Airport - 34 min (25.6 mi) via Florida's Turnpike
Fort Lauderdale-Hollywood International Airport - 32 min (24.1) miles via Florida's Turnpike
Miami International Airport - 1 hr 2 min (55.4 mi) via Florida's Turnpike
Restaurants
Boca Bridges is ideally located near downtown Boca Raton, FL and all the food offerings are surrounded throughout. Boca Raton city is home to many restaurants that offer various tasty dishes and lengthy drink lists perfect for an evening night out. Regardless of what you might be craving, restaurants located near Boca Bridges have you covered! A diverse cultural taste can be found in the dining scene which surrounds the community. Below are a handful of the best restaurants in the Seven Bridges area:
J. Alexander's Restaurant | 1400 Glades Rd, Boca Raton
J. Alexander's is a contemporary American eatery known for its wood cooking. The menu includes a wide choice of American works of art, including prime rib of meat, steaks, new fish, sandwiches, and entrée plates of mixed greens. The eatery has a full-service bar that incorporates an exceptional choice of wines both by glass and bottle.
Abe & Louie's Boca Raton | 2200 Glades Rd, Boca Raton
Abe and Louie's is the epitome of classic American steakhouses offering unparalleled flavor combinations and undeniably superior service.
Trattoria Romana | 499 E Palmetto Park Rd, Boca Raton
At Trattoria Romana, your first chomps of their different choice of restored meats, imported cheeses, and new vegetables from our appetizer Bar will stir your sense of taste. At that point, signature dishes like custom-made gnocchi, delicate veal hacks, and fresh yellowtail snapper fulfill the heartiest of connoisseur fits of hunger. In any case, save a little room for dessert, if you can, for their homemade sweets and Ciambellini treats.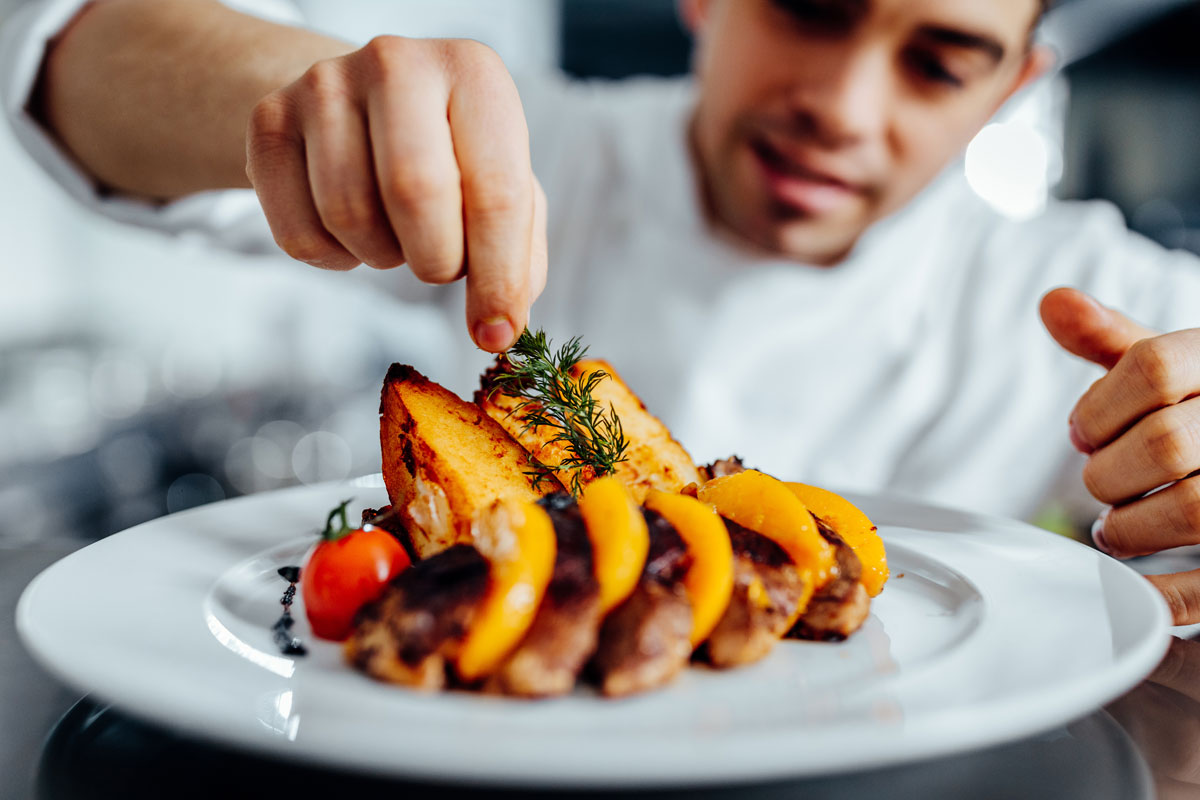 Boca Bridges is a fantastic neighborhood situated in one of the most sought after areas in all of South Florida. Most residents come to live in this charming community for its beautiful beaches and great Florida-style climate. A short distance from the beach shoreline of the beautiful blue Atlantic Ocean, world-known championship golf courses, first-class amenities, and fine dining, Boca Bridges residents consider the community to be unmatched.
Frequently Asked Questions
How much are the Boca Bridges HOA fees?
The Boca Bridges HOA fees vary based on the subdivision. Currently, the fees for the Atlantic and Pacific sections are $772 per month whereas Modern, Coastal and Empire are $818 monthly.
HOA fees are paid quarterly by homeowners and are used to provide services such as maintenance of every homesite as well as common areas, 24/7 manned security, individual home alarm monitoring and a 24 roving patrol car.
Which homes are more expensive, Seven Bridges or Boca Bridges?
Boca Bridges is generally more expensive than its sister community of Seven Bridges. Homes for sale in Boca Bridges typically range from 2-4 million.
Our Multiple Listing Service Updates Every 3 Mins! Compass Real Estate - Homes for sale
Jump back to Boca Bridges, Boca Raton Real Estate Listings >>>