Les Jardins, Boca Raton, FL Homes Listings
October 1, 2023
$3,725,000
Med. List Price
Gearing up to buy or sell a home soon in Boca Raton? Call The Platt Group at (954) 592-2371. Your neighborhood Les Jardins, Boca Raton realty team is here to help navigate the Boca Raton real estate market.
Les Jardins Homes For Sale
Les Jardins makes central Boca Raton homes available for purchase in a heavenly community area with numerous highlights and conveniences without steep club expenses. This peaceful local area is arranged on 46-acres of the land of tropical vegetation and beautiful perspectives. Land in Les Jardins incorporates 121 specially built homes with exquisite outsides and extensive interiors. Most residents live in the Les Jardins neighborhood all year and enjoy the local area's conveniences.
Homes are complete with many desirable features such as:
Spacious floor plans
Gourmet kitchens
Granite countertops
State-of-the-art appliances
Large master suites
Spa-inspired bathrooms
Resort-style pools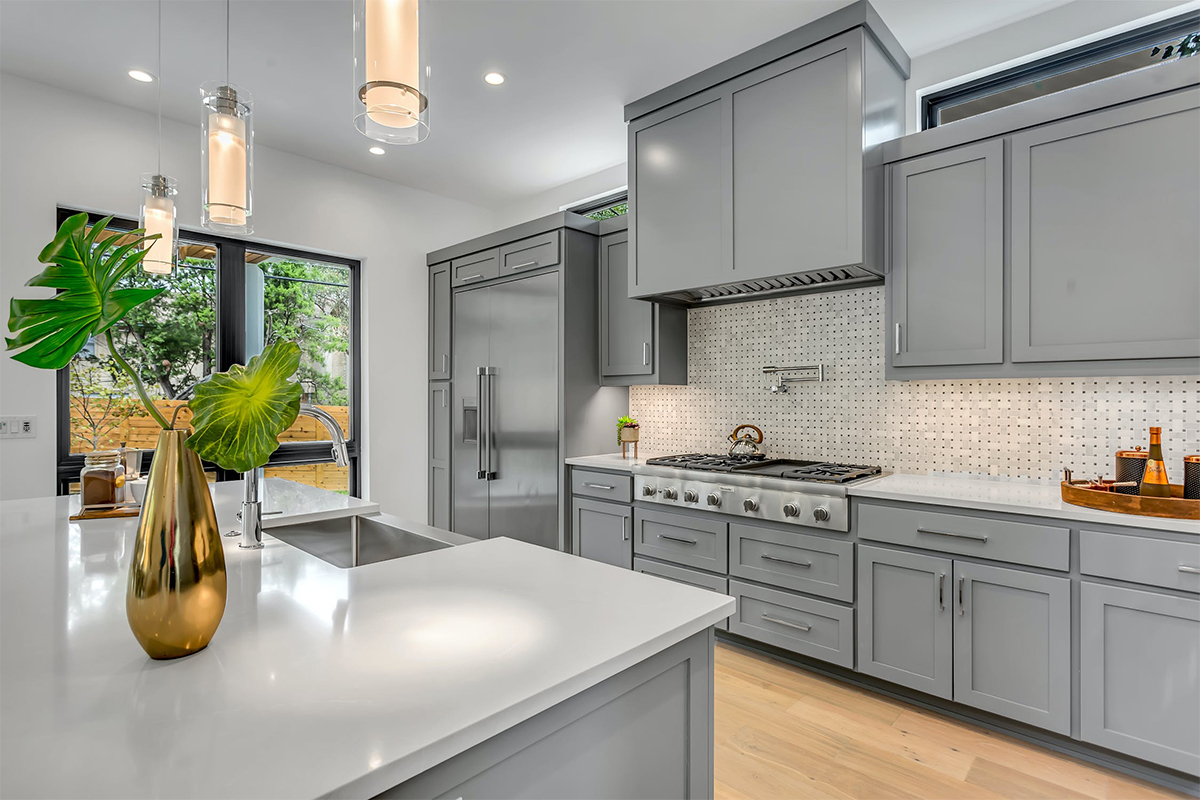 Les Jardins is a private single-family home local area in Boca Raton, Florida, and is equipped to the requirements and tastes of all year residents and their families. Single-family homes are ranging in size from 3500 to 7500 square feet of livable square feet on lots from at least half an acre or larger! Houses for sale in Les Jardins typically begin between $2,000,000 and $4,000,000, depending on location, size, age, and condition of the property.
Where is Les Jardins, Boca Raton?
Les Jardins is a perfect, extravagant home local area situated on the East side of St. Andrews Blvd and South of Yamato Street in Boca Raton, Florida. The sophisticated homes with space to wander—that is the community area of Les Jardins. As one of Boca Raton's tricks of the trade, Les Jardins has the privacy and class luxury you are searching for in a closed climate.
Residents of Les Jardin thoroughly enjoy the exceptional location of the community in Boca Raton. Located just down the street from many conveniences at Town Center Boca Raton Mall, minutes to downtown Boca Raton, Mizner Park, and all the beaches. On top of that, highly rated public and private schools near Les Jardins as well.
Les Jardins Neighborhood
One of the reasons why thousands are impatiently awaiting the opportunity to live in Les Jardins is the incredible proximity to the services the city has to offer. Streets for miles filled with modern amenities, rich history, and spectacular scenery. Boca Raton boasts options for experiencing excellent dining, entertainment, shopping, and recreational choices. Below is a list of some of the included amenities nearby:
County Parks
Fine Dining restaurants such as: Capriccio Ristorante, The Capital Grille, Abe & Louie's Boca Raton and City Fish Market Fine Dining
Mizer Park
Boca Rotan Resort & Club
Gumbo Limbo Nature Center
Boca Town Center Mall
Boca Raton Museum of Art
I95 and Florida's Turnpike
iPic movie theaters
A-rated public schools
The friendly family streets were only the beginning of why so many choose to live here year-round. Les Jardins offers its residents a prime location to many of the communities and Boca Raton's offerings!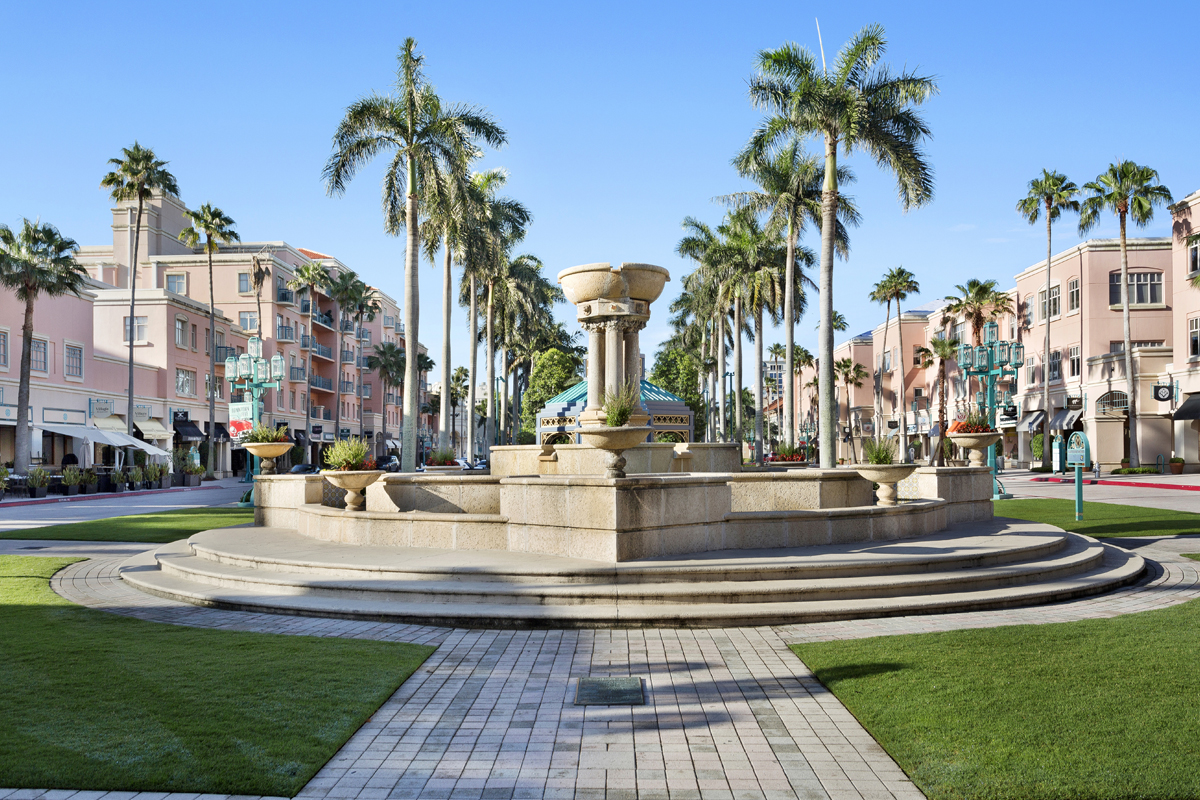 Amenities within Les Jardins, Boca Raton
Beyond the neighborhood's amenities, Les Jardins has a list of perks and benefits that only make being a resident that much more enticing.
Offering a definitive upscale living, residents will have selective admittance to an elegant clubhouse, state-of-the-art fitness center with top-of-the-line equipment, and social facilities with gathering rooms perfect for events.
The tree-lined streets in Les Jardins are perfect for hiking, jogging, or even just walking while enjoying the picturesque environment of floras, faunas, and South Florida landscapes in general. Maintenance fees include recreational facilities, parking, common area landscaping, security, and personal lawn care.
Additionally, for those with children or enjoy staying active, the Les Jardins community features a recreational complex with clay top tennis courts and a racquetball court. Fill the afternoon fun with fun by challenging friends to a game while enjoying some recreational time outdoors under the gorgeous Florida sunshine.
Enjoying the Natural Surroundings of Boca Raton Community Neighborhoods
Part of the attractions for the Les Jardins neighborhood residents is the spectacular Boca Raton area and the beautiful scenery, access to several parks, and the southern Florida famous white sandy beaches.
Boca Raton is home to a significant number of golf courses and clubs that offer several memberships and degree difficulties of courses. Many avid golfers choose Boca Raton for its stunning courses and year-round warm weather, so they have ample opportunity to practice a round of two with some friends. Some of the available courses in Boca Raton include:
Boca Raton residents are spoiled with 2 miles of lifeguard-protected beach that provides beautiful swimming, lounging, picnicking, and strolling locations. This perfect seashore location offers long periods of entertainment for the individuals who wish to splash and play in the ocean waves.
The city of Boca Raton manages and maintains a handful of beautiful city parks and recreation areas for those who enjoy the great outdoors. From kids to adults pools, large playgrounds, beachfront parks, and much more! There are options around every corner for the whole family to enjoy at any age. Some of the parks throughout Boca Raton include:
Spanish River Athletic Park | Athletic and sports fields oriented community park
Patch Reef Park and Trail | Children's equipment, multi-use sports fields, and walking trails
Pondhawk Natural Area | Enjoy walking trails viewing wildlife, Scenic park with a pond
Sugar Sand Park | 132 acres park with the science center, performing arts theater, gym, and nature trails.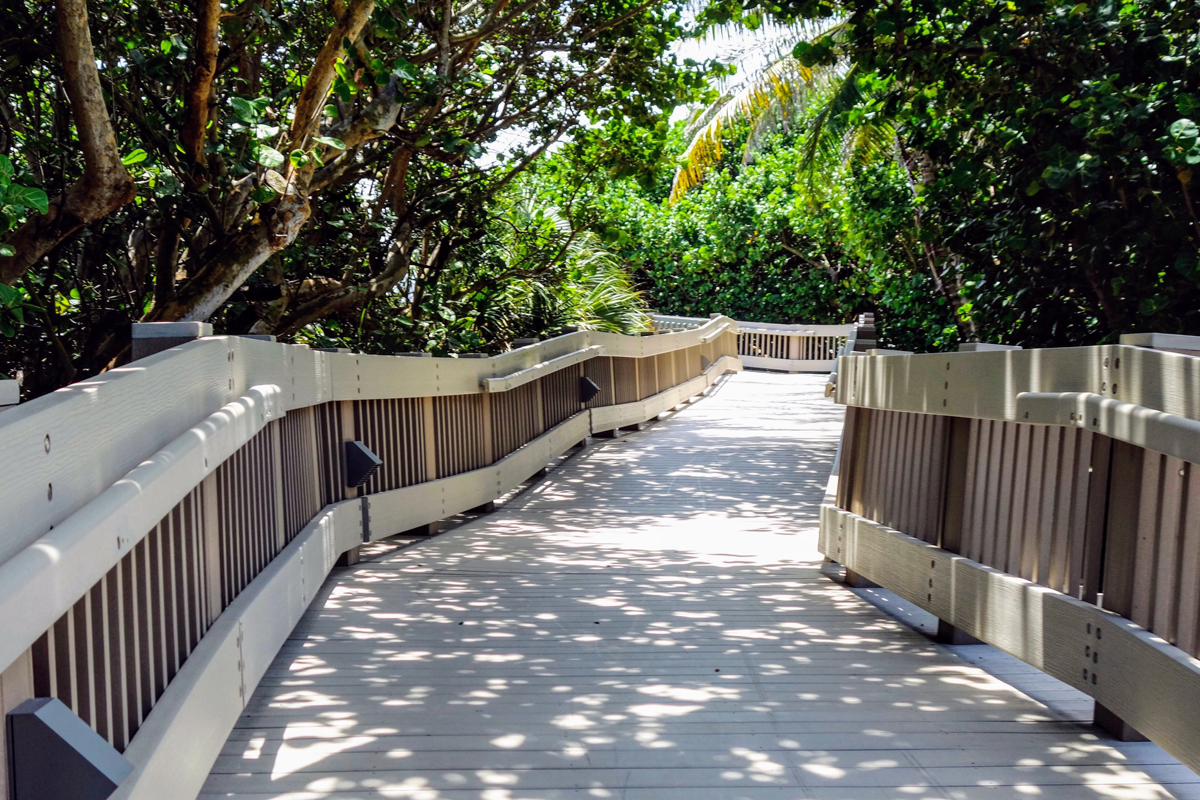 The Education Options Around Les Jardins
The schools situated in the zoning lines for those living in the community of Les Jardins have a few well-rated institutes operated by caring, equipped, and knowledgeable teachers and staff. Schools in Boca Raton fall under the School District of Palm Beach County educating students prekindergarten to grade 12.
Public schools in Les Jardins area:
Calusa Elementary School | Pre-kindergarten - Grade 5 | Number of students: 1,143 | I-95 to Yamato Rd. West to Military Trail. North to Clint Moore Rd. Turn West. School on right
Omni Middle School | Grade 6 - Grade 8 | Number of students: 1,473 | I-95 to Yamato Rd. West to Jog Rd. Turn right on Jog, and school will be on the left.
Don Estridge High Tech Middle School | Grade 6 - Grade 8 | Number of Students: 1,281 | I-95 to Yamato Road. West to Military Trail. South to next light--Spanish River Blvd. Go east on Spanish River Blvd. The school is on the south side.
Spanish River Community High School | Grade 9 - Grade 12 | Number of students: 2,481 | 5100 Jog Rd, Boca Raton, FL 33496, United States
Likewise, with these fantastic education choices, there are a handful of tuition-based schools accessible for Les Jardins residents inside the area.
Private schools include:
Pine Crest School At Boca Raton | Pre-kindergarten - Grade 8 | Number of Students: 876 | 2700 St Andrews Blvd, Boca Raton, FL 33434, United States
St. Andrews School of Boca Raton | Pre-kindergarten - Grade 12 | Number of Students: 1,281 | 3900 Jog Rd, Boca Raton, FL 33434, United States
The Harid Conservatory | Grade 9 - Grade 12 | Number of Students: 44 | 2285 Potomac Rd, Boca Raton, FL 33431, United States
Spanish River Christian School | Pre-kindergarten - Grade 8 | Number of Students: 508 | 2400 NW 51st St, Boca Raton, FL 33431, United States
Types of Homes For Sale in Les Jardins, Boca Raton
Types of homes for sale within the stunning community of Les Jardins are single family homes built in traditional style, and newer homes found built with Mediterranean style.
The key feature of a single-family home in Les Jardins, Boca Raton, is that it's completely detached from other housing units and homes, unlike condos, apartments or townhomes found in the area. Single-family homes for sale in Les Jardins are nestled in quiet suburbs with some hidden on private cul de sacs. Les Jardin single-family homes provide the utmost privacy, and there are options for many personalizations.
Older homes built in the traditional style in Les Jardins are typically found having three to five bedrooms starting in the 3,000 square footage range providing its homeowners refined luxury and excellent location to Boca Raton's amenities and attractions. Traditional style homes for sale are typically priced in the $1,000,000 to $2,000,000 price range.
Newer-built style homes found in Les Jardins feature Mediterranean-style homes providing elements from Spanish and Italian villas. Mediterranean styles homes have a big focus on indoor and outdoor living spaces in these homes. They feature tiled roofs, white stucco walls, warm stone, and wood, as well as metal work on balconies and windows. Even though most Mediterranean-style houses have an understated look, you'll often see splashes of color through gorgeous tile work throughout the community on these beautiful homes.
Homes for sale that are built more recently or in the Mediterranean style typically are found having five plus bedrooms and averaging at $3,00,000 to $4,000,000 in price.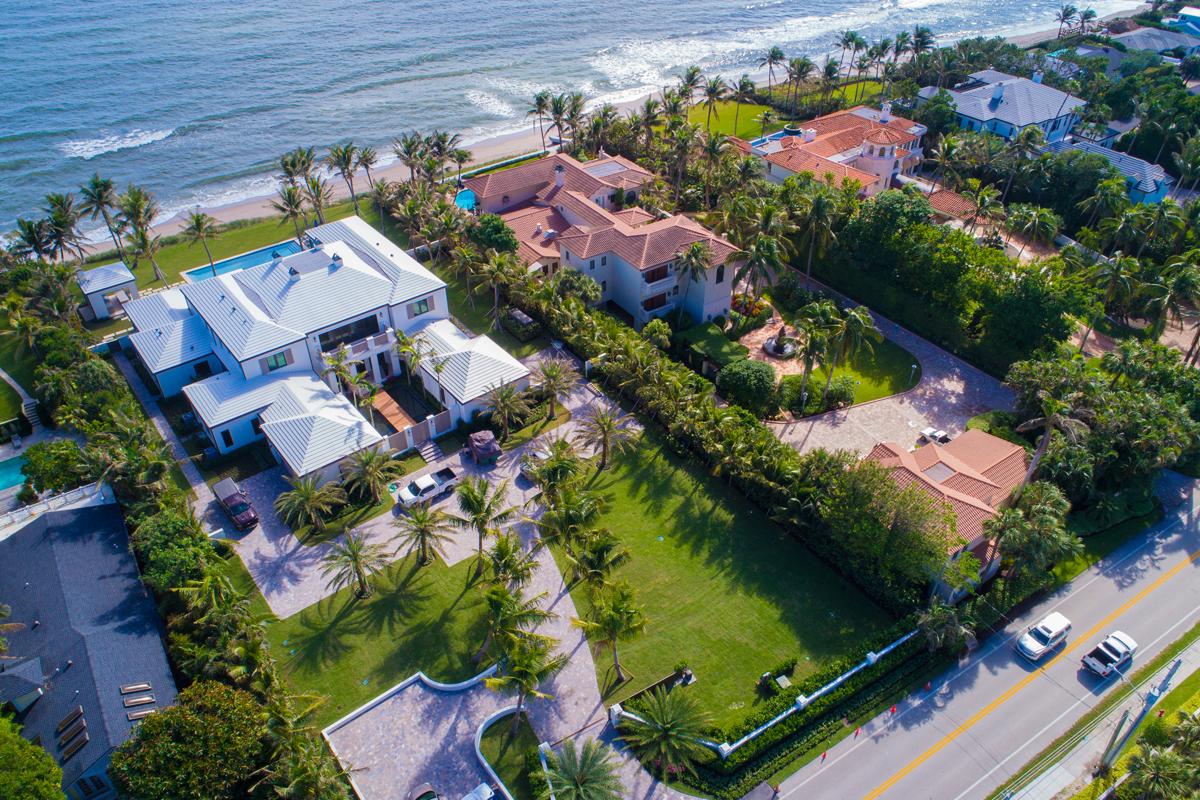 For one to pick a home in Boca Raton is to choose a way of life. Remarkable public and tuition-based schools are situated all through the city, and different parks and jungle gyms offer numerous exercises for the whole family. Located in South Palm Beach County, Boca Raton gives the select country club and waterfront networks, including the best conveniences that could be found in South Florida, numerous with incredible golf, tennis, social, and yachting choices.
Besides the charming vegetation, flawless beaches, and abundance of opportunity for diversion and cultural encounters, the community likewise boasts an assortment of various kinds of homes to choose from. Regardless of whether you are a retired senior, a family, or a single individual searching for an incredible spot to call home, there is surely a home to suit your wants and needs.
Jump back to Les Jardins, Boca Raton Real Estate Listings >>>