New Floresta, Boca Raton, FL Homes Listings
October 1, 2023
$1,450,000
Med. List Price
Open 10/7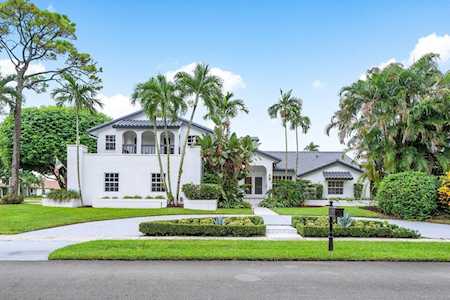 2700 NW 29th Drive
Boca Raton, FL 33434
About New Floresta, FL Real Estate
The Mediterranean style homes in New Floresta sit on lots that are at least a quarter of an acre to around half an acre are hugely popular. The community is made up of about 200+ custom-built homes that boast numerous desirable features. They are all single-family homes, and they can range from one to two stories, and three to five bedrooms. Many of them have three-car garages, gourmet kitchens with granite countertops and upgraded flooring, vaulted ceilings, private pools with vast sundecks, large bedrooms, and much more.
These stunning homes start around $600,000, these homes typically cost up to $900,000 but can run over $1 million depending on the upgrades.
Living in Boca Raton, Florida
Boca Raton is a Southern Florida city located in the Palm Beaches and is the second-largest city in the area after West Palm Beach. Residents of Boca love the lifestyle it offers, the rich culture, and the drive for innovation in both the economy and socially. The city has a variety of vintage architecture, modern homes, and many affluent gated communities. It's one of the safest cities and has some of the lowest property taxes around.
You can adopt several lifestyles when you live in Boca Raton. With five miles of the beautiful Atlantic coastline, you can live and breathe the ocean and beaches. There are over 1,600 acres of green spaces and recreation areas to encourage residents to lead healthier lifestyles and get active. The 46 parks with numerous trails have a tree protection order, so it's a great place to explore.
If outdoor events and festivals are more your pace, many are held throughout the year. You can explore local art exhibits, museums, and local spots to appreciate the culture and history.
Building your career in Boca can be a pleasure, with a focus on entrepreneurship, there is the opportunity for you to develop your own business and thrive. There is a large tech industry in the area, with many large corporations headquarters being situated here.
The foundation to educated and entrepreneurship is the school system, which is highly-regarded in Boca as one of the best. There are numerous top-rated public and private schools and top-ranked universities in the area. Along with the state-mandated curriculum, the schools focus on critical thinking, problem-solving, research, and creating a new generation of leaders and innovators. The main focus of the school system in Boca is creating a highly educated workforce that places value on continuing education.
Whatever lifestyle you want to achieve, you can find it in Boca Raton. If you're going to spend most of your time outdoors, you can visit one of the many beaches, go for a walk in the park, or hike a nearby trail. Spend time shopping at the high end and local shops, dine out with friends and family or participate in any of the numerous entertaining activities available. Boca Raton is a hub for so many activities, and that's why residents love living there.