Polo Trace, Delray Beach, FL Homes & Real Estate
Polo Trace in Delray Beach is the most recent in a long queue of South Florida fairways. Driving through the entrance is a delight on its own, with a stunning front gatehouse at Polo Trace. It is surrounded by rich, lush landscaping boasting every tropical color and a serene waterfall feature. Each time you arrive home from here, it feels as if you never left. Polo Trace homes bring a whole new look and feel to the gorgeous community in the heart of Delray Beach!
Click here to view recently sold Polo Trace homes.
Check out more great homes in the Boca Bridges area!
Jump To: Polo Trace Listings | Polo Trace Info | Contact Us | Create An Account
Homes For Sale in Polo Trace, Delray Beach, FL
Polo Trace, Delray Beach, FL Homes Listings
September 24, 2023
Open 9/24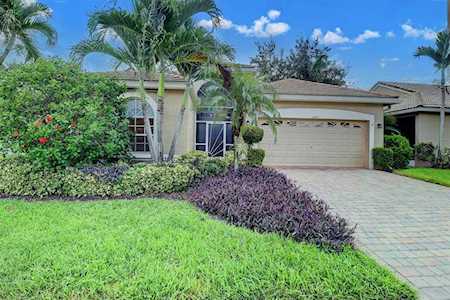 13652 Glosgow Lane
Delray Beach, FL 33446
Gearing up to buy or sell a home soon in Delray Beach? Call The Platt Group at (954) 592-2371. Your neighborhood Polo Trace, Delray Beach realty team is here to help navigate the Delray Beach real estate market.
Homes For Sale in Polo Trace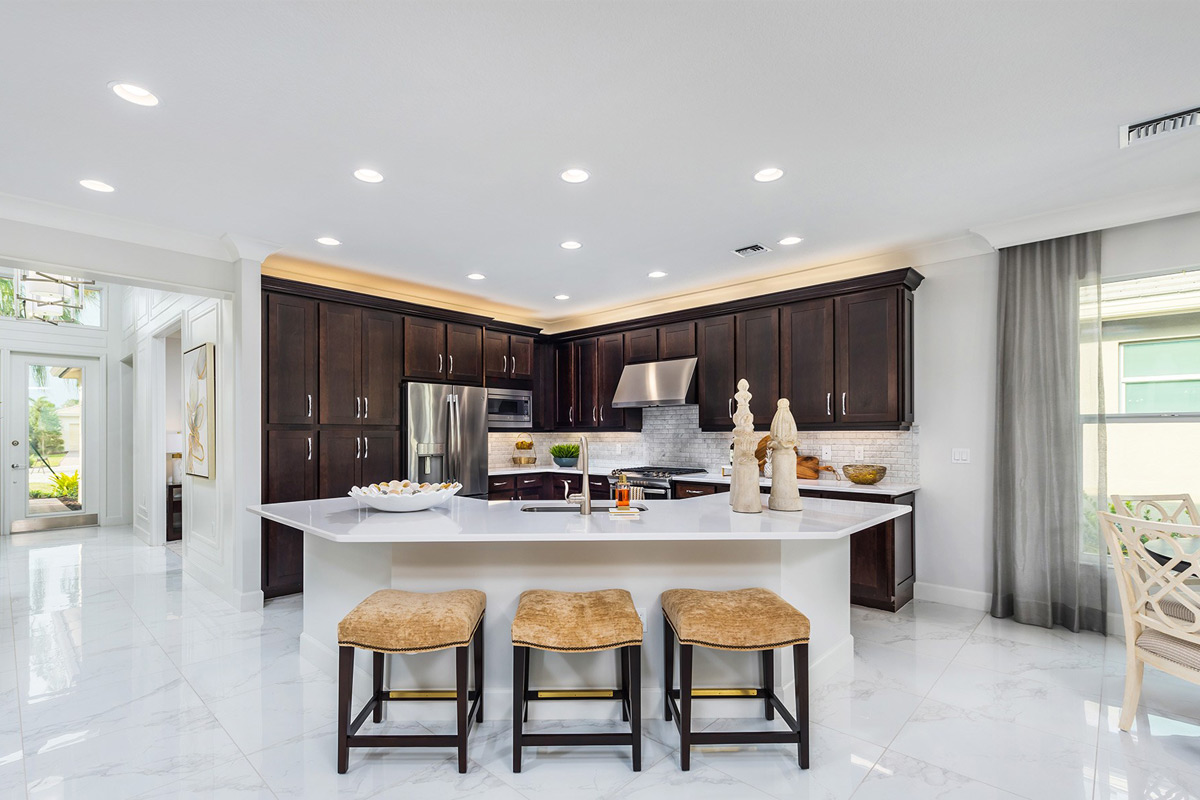 Polo Trace offers a diverse range of luxury real estate to choose from. Here you can take your pick from single-family homes to condominiums located in private enclaves that feature scenic views and charming resort-style amenities. In total, the land spans a little more than 150 acres, with homes dating back to the 1990s. In the past few years, the developer received county approval to build up to 325 single-family homes on the golf course. The infrastructure work began in May 2018, and current homes in the existing community are for sale today.
This remains a non-equity, single-family home community and will offer the Clubhouse, tennis, pool, and fitness amenities. The striking redesigned community entrance sets the tone for the all-new experience. Choose from multiple single-family home designs made to maximize both beauty and function – each complete with an impressive list of standard features that will make your new home.
Polo Trace is one of the area's only non-equity premier country clubs with beautiful single-family homes starting in the mid $300,00's. Residents at Polo Trace are spoiled without having the required membership costs that many country clubs include on their monthly fees. The community has an array of amenities, lovely homes, friendly faces, and a secure, peaceful atmosphere. Polo Trace truly stands out as some of the finest real estates in all of Delray Beach and is a perfect place for many walks of life to call home.
Where is Polo Trace, Delray Beach Location?
Located in the west of the heart of Delray Beach, Polo Trace sits in a beautiful part of the city. The area is home to a myriad of lakesides, hiking trails, golf courses, private country clubs, public parks, and local attractions. Delray Beach is home to some of the finest beaches and coastlines across Florida, and the Gulf Stream area is a perfect spot to watch the world-famous stunning Florida sunset. Residents can also enjoy the proximity of being minutes from the world-famous shopping and dining on famous Atlantic Avenue. Downtown Delray Beach also features many impressive art galleries, museums, music venues, and over 1,000 eateries!
Directions from the Florida Turnpike:
Take the Turnpike North to the Delray Beach & Atlantic Avenue exit.
Head East to Hagen Ranch Road.
Turn Left (North) onto Hagen Ranch Road, and Polo Trace is located on the Left (West) side of the road 2 Miles.
Directions from I-95:
Exit at the "Atlantic Avenue" exit. Head West to Hagen Ranch Road.
Turn Right (North) onto Hagen Ranch Road
Polo Trace is located on the Right (West).
Types of Homes For Sale in Polo Trace, Delray Beach
The homes here at Polo Trace Golf and Country Club are stunning. Choose from single-family residences that are known for their unique design, robust construction, and perfect craftsmanship. Homes range from 1,600 to 2,700 square feet and up - there is ample room to accommodate a family of any size. Properties at Polo Trace come equipped with many luxurious options, including but not limited to:
Gourmet Kitchens
Upgraded appliances
Vaulted ceilings
Split bedroom plans
Roman tubs
Walk-in closets
Swimming pools
Private spas
And more!
Housing options within Polo Trace community:
Single Family home | 14759 Barletta Way, Delray Beach, FL 33446 | 3 Bed, 3 Baths Roughly 1,406 Square feet | Starting at $445,000 |
Large Single Family Home | 14702 Alabaster Avenue, Delray Beach, FL 33446 | 4 Beds, 3 Baths | roughly 2,305 Square feet | Starting at $699,000 |
Oceanfront Estate | 7676 Wildflower Shores Drive, Delray Beach, FL 33446 | 3 Bed, 4 Baths | Roughly 3,049 Square feet | Starting at $1,029,000 |
Golf View Home | 8076 Star Sapphire Ct, Delray Beach, FL 33446 | 4 Beds, 3 Baths | 0.132-acre lot size with roughly 2000 square feet | Starting at $559,000 |
Polo Trace is sure to have a property that would suit any buyer's wants and needs with the list of homes and all the customizations and upgrades available.
Polo Trace Neighborhood
One of the many reasons potential buyers are eagerly awaiting the chance to live in Polo Trace is the community's proximity to all the excellent services that the city of Delray Beach has to offer. Filled with modern amenities and beautiful scenery, Delray Beach provides ample opportunity for dining, entertainment, shopping, and recreational choices. Here are the included amenities nearby:
Delray Marketplace | 14851 Lyons Rd, Delray Beach, FL 33446 | Shopping, Fresh Produce Market |
Downtown Delray Beach | 250 E Atlantic Ave, Delray Beach, FL 33444 | Medical Services, Fitness, Dining, Restaurants, Small shops, Big Box Stores |
Town Center at Boca Raton | 6000 Glades Rd, Boca Raton, FL 33431 | Upscale shopping, Cartier, Gucci, Louis Vuitton, Saks Fifth Ave, Delicious Eats, California Pizza Kitchen, Bazille, Grand Lux Cafe|
Residents of Polo Trace are also in excellent proximity for those looking to escape for a trip out of Delray Beach to:
Boca Raton | Area code: 561 | Known for its golf courses, parks, and beaches |
Fort Lauderdale | Area code 754 | Upscale outdoor restaurants, bars, boutiques, and luxury hotels |
Fort Lauderdale Airport | 100 Terminal Dr, Fort Lauderdale, FL 33315 | Major public airport in Broward County, Florida |
Palm Beach International Airport | 1000 James L Turnage Blvd, West Palm Beach, FL 33415 | Daily flights, hotels, restaurants, shopping |
Amenities within Polo Trace, Boca Raton
Polo Trace is a beautiful golf community where you can enjoy the beauty of the golf course without the mandatory fees. The neighborhood located in Delray Beach, Florida, features impeccable homes and outstanding amenities. Not only is the community in an ideal location to all the convenient nearby locations have to offer from shopping, dining, and entertainment, but the Polo Trace community has plenty of activities to enjoy within the community. Residents at Polo Trace Golf and Country Club become immersed in a luxurious, fun-filled, and convenient experience from the moment they enter through the community's gates.
Located in the community is a beautiful 18-hole golf course. Designed by Karl Litten, the course shares design characteristics of the terrain of Scotland, with its sloping hills, towering oak and cypress trees, and abundant wildlife and vegetation. The system offers a challenge to players of all skill levels and features four sets of tees spanning over 7,000 yards.
When you're not golfing, you can occupy yourself with the other amenities Polo Trace has to offer. The fitness room has an assortment of state-of-the-art equipment that suits any workout. You can compete with friends and family at the illuminated Har-Tru tennis courts. And when you want to relax and unwind, you can do so at the resort-style pool, sauna, spa, and hot tub. Polo Trace offers something for every age, including the kids. They can spend hours enjoying themselves in the play area and game rooms.
Polo Trace neighborhood Parks and Recreational Areas
Those who prefer to spend their time enjoying fresh air can do so at the handful of parks and recreation areas near Polo Trace. From pools, playgrounds, beaches, and green spaces, there are options everywhere you look! Some of the parks throughout Delray Beach are:
Green Cay Nature Center & Wetlands | 12800 Hagen Ranch Rd, Boynton Beach, FL 33437 | Boardwalk​, interpretive elevated over the wetland, nature center, parking, restroom facilities |
Mizner Park | 327 Plaza Real Suite 315, Boca Raton, FL 33432 | Eateries, Amphitheatre, shopping, and more |
Bexley Trail Community Park | 1400 W Bexley Park Dr, Delray Beach, FL 33445 | Scenic park with a pond, wildlife viewing as well as walking trails
Barwick Park | 735 Barwick Rd, Delray Beach, FL 33445 | Park with open grassy areas & a walking trail, plus a playground, picnic pavilion & BBQ grills.
Atlantic Dunes Park | 1605 S Ocean Blvd, Delray Beach, FL 33483 | A boardwalk and a short trail through the dunes lead to this serene beach supervised by lifeguards |
Delray Beach hosts many renowned golf courses famous worldwide and well visited by residents and tourists. In Delray, Beach residents will be sure to find a course fit for any skilled golfer at every age. Some of the nearby golf courses to Polo Trace within a short drive include:
Kings Point Golf Course | 7000 W Atlantic Ave, Delray Beach, FL 33446 | Two Courses | The Executive Golf Course is a 3,900 yard, par 60, 18-hole course ranging from 114 to 388 yards | Par 3 Golf Course is a 2,100 yard, par 54, 18-hole course range in length from 60 to 180 yards |
Westchester Golf Club | 12250 Westchester Club Dr, Boynton Beach, FL 33437 | Feature 27 holes spread out on three 9-hole courses with a serene setting that includes beautiful tropical vegetation along with a wide array of wildlife amongst the lushest greens |
Southwinds Golf Course | 19557 Lyons Rd, Boca Raton, FL 33498 | 18 holes of well-manicured greens |
Art and culture bring communities together, and the Polo Trace community and surrounding areas are full of it! Enjoy an afternoon diving into intellectual and emotional experiences showing your creativity at one of the many nearby attractions. Arts and culture boast learning, entertainment, leisure, and personal growth opportunities. From theatres and museums to art studios, any age can enjoy what Delray Beach has to offer. Nearby attractions for the arts and culture attractions include:
The Wick Theatre | 7901 N Federal Hwy, Boca Raton, FL 33487 | Presenting classic musicals & houses a museum for iconic Broadway costumes |
Cornell Art Museum at Old School Square | 51 N Swinton Ave, Delray Beach, FL 33444 | Immersive installations, contemporary art, interactive art pieces, expanded museum store |
Sandoway Discovery Center | 142 S Ocean Blvd, Delray Beach, FL 33483 | Established nature center in a 1936, beachfront house with shark/stingray feedings, exhibits, and tours |
The education options in the Polo Trace area
Education opportunities for school-aged children fall under the Palm Beach County District. The schooling district provides each of its students with a high-quality education and a safe ongoing learning environment. PBCD educates students pre-kindergarten through grade 12 in the local public schools:
Hagen Road Elementary School | Pre-kindergarten - Grade 5 | Number of students: 736 | I-95 to Boynton Beach Blvd. West to Hagen Rd. Turn south—school on the west side.
Pine Grove Elementary School | Kindergarten-Grade 5 | Number of students: 427 | I-95 to Linton Blvd. East to 4th Ave. North to school.
Banyan Creek Elementary School | Prekindergarten - Grade 5 | Number of students:963 | I-95 to Atlantic Ave. West to Barwick Road. Turn north on Barwick and go approx. One mile to Sabal Lakes Rd. Turn east. School on the north side
Carver Middle School | Grade 6 - Grade 8 | Number of students: 806 | I-95 to Atlantic Ave. West to Barwick Rd. North to school.
Spanish River Community High School | Grade 9 - Grade 12 | Number of students: 2,481 | 5100 Jog Rd, Boca Raton, FL 33496
Atlantic Community High School | Grade 9 - Grade 12 | Number of students: 2312 | I-95 to West Atlantic Avenue. Go west approximately .5 miles past Congress Avenue. School is on the right.
Along with these excellent public education options, residents also have access to a few well-rated private and schools for religion. Private schools include:
American Heritage Schools, Palm Beach Campus | Pre-kindergarten - Grade 12 | Number of Students: 1,700 | 6200 Linton Blvd, Delray Beach, FL 33484
Somerset Academy Canyons | Grade 6 - Grade 12 | Number of Students: 787 | 9385 W Boynton Beach Blvd, Boynton Beach
BridgePrep Academy of Palm Beach | Kindergarten-Grade 8 | Number of Students: 188 | 9085 Happy Hollow Rd, Delray Beach, FL 33446
Spanish River Christian School | Pre-kindergarten - Grade 8 | Number of Students: 508 | 2400 NW 51st St, Boca Raton, FL 3343
While the education choices in Palm Beach County are above average, the Polo Trace neighborhood is enticing for many reasons, including the bars, restaurants, shops, and local parks. The area attracts many young professionals, families, and retirees alike for its warm weather, safe communities, and affordable housing options!
Jump back to Polo Trace, Delray Beach Real Estate Listings >>>